Article
Blackstone announce mammoth $3 billion investment in Invenergy
Published January 2022
By David Stent, Content Manager & Digital Producer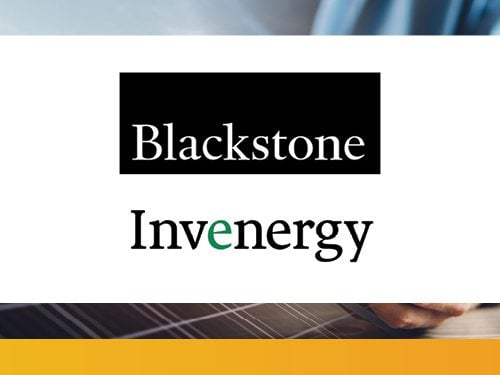 Global investment giant Blackstone has made one of the largest renewable investments in North American history with a $3 billion minority investment in Invenergy – a leading solar and wind developer. The mammoth decision to support Invenergy comes as the Blackstone seeks to diversify their portfolio, expand their carbon offsets and support the future of energy production on the continent.
Blackstone is entering into a partnership with the institutional powerhouse, the Canadian pension Caisse de dépôt et placement du Québec (CDPQ) – together the two investment giants will have the capacity to develop an energy developer capable of leading utility-scale renewable generation across North America.
The investment position follows Blackstone Infrastructure Partners strategy of supporting energy transition companies, adding to a total of $13 billion injected since 2019. Yet, Invenergy is the pinnacle of their clean energy portfolio thus far – reflecting the potential of renewable developments to private equity firms. No longer are the questions about returns to be scoffed at, with the levelised cost of electricity (LCOE) for both wind and solar reaching record lows, once again.
Currently, according to Lazard's 2021 end-of-year assessment, utility-scale solar and wind offer LCOEs of: solar PV at $28-41/MWh, onshore wind at $26-50/MWh and offshore wind with a median average LCOE of $83/MWh.
Invenergy is a global renewable developer with "over 175 projects totaling nearly 25,000 megawatts developed across four continents", shows that Blackstone's investment is not only a signal of confidence in the US-renewable markets but confident that global markets will continue to enjoy large-scale renewable installations.
That said, one of the most exciting aspects of this partnership is the construction of the Samson Solar Energy Centre, the site for the United States' largest single solar development. A $1.6 billion investment will create just over 1310 megawatts and 600 jobs, able to power 300,000 homes – altogether acting as a model development for utility-scale solar PV.
With the impetus provided by Blackstone to expand their reach and vision, Invenergy will ramp up their objective of installing 3 GW of renewable capacity across their operations.
More importantly, such a colossal commitment to the sector reflects the turning appetite among major investment firms to develop business operations that can mitigate their greenhouse gas emissions profiles. In this sense, Invenergy will excel, offsetting "approximately 167 million tons of carbon dioxide, or approximately the annual emissions of the state of New York".
Not long ago, private equity firms were wary of the returns and benefits that renewables could bring; however, the belief in renewable assets now exhibited by investors across the energy sector reflects the shifting tide. Smaller investment houses will be keenly watching how Invenergy grows with the backing of Blackstone and CDPQ – two of the world's most successful and influential firms.
You might also be interested in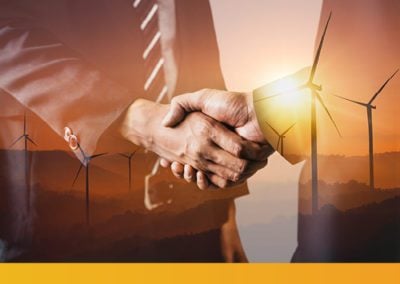 An indicator of sectoral strength has often been the quantity and value of M&A activity over an annual period, providing a sense of capital inflows and corporate interest in developing markets. The renewable energy sector has enjoyed year-on-year growth in M&A deals for the past decade, with a slight and expected dip in early 2020. read more