Executive Interview
Q&A: Bryn Jones, Head of Fixed Income, Rathbones
Published 13th October 2021
By Sarah Casey, Portfolio Director, Climate Council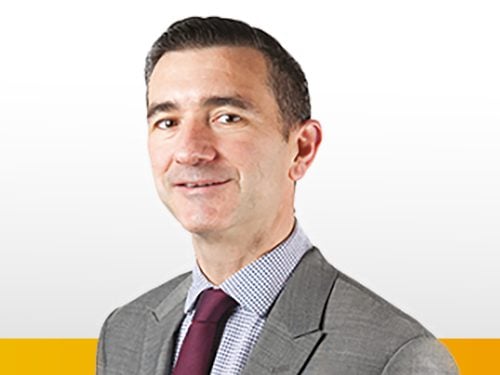 Q. You manage the world's largest retail ethical bond fund (£2.8b) covering several themes. Can you tell us a bit about the different focuses?
It is an investment fund with an ethical screen, so it has both a negative and positive screen with an ESG overlay within the credit work. Through this, we exclude companies with exposure to certain industries including alcohol, armaments, tobacco, gambling, nuclear, pornography, predatory lending, those detrimental to animal welfare and human rights and those with an environmental or high-carbon impact. In addition to this, we look for specific positive focuses, encompassing environmental, social and governance factors. Within that framework, we manage the fund with big overarching themes that drive investment returns, good credit work and good valuation work. As a result, our focus is not so much on industrial businesses but more on financial business and businesses that have a social impact including social housing, renewables, transport and those which reduce carbon. To be clear, it is not an impact fund, it is ethical sustainable fund.
Q. How has the Covid-19 pandemic affected the way you invest or perhaps the actual makeup of the portfolio itself?
The make-up of the portfolio didn't change a lot during the pandemic as the fund was supported through the processes we'd already put in place pre Covid-19. If anything, the digital revolution that has come out of the pandemic – since we haven't had to commute or travel to meet with clients and have been able to communicate digitally – has resulted in an internal change as myself and the team have been able to see more clients (virtually) in less time and therefore spend more time focusing on the market.
Interestingly, the Covid-19 pandemic saw funds which had a sustainable and ethical focus perform well. Renewables for example performed well during the period and social housing came into focus. Also, things like data centres came into focus. They have been a part of the fund for years but came into play more as behaviours changed, for example more people shopping online. These trends boded well for the fund, given its sustainable and ethical focus.
Throughout though, it was the theme of Anthropocene that we followed. This is humans having a bigger impact on the environment than the other way round; that humans are changing the climate and planet. We've run  this theme in portfolio for years but the pandemic really highlighted it.
Q. 3.14% of the fund is currently renewable energy. Going forwards, do you plan to increase involvement in the sector?
Yes, we do. There are more and more opportunities in renewable energy coming to market and this will only increase over time as governments and regulation force more businesses to move away from carbon production energy sources. The problem for us, which is why the share of clean energy in the fund is not higher, is that a lot of new tech ends up in hands of banks and private equity. Traditionally, debt investors like cash flow, securitisation and later cycle opportunities, so we are not necessarily as easily involved in embryonic businesses, which many within the clean energy space are.
Q. Greenwashing is always a consideration for investors in this space. How do you manage the fund in such a way as to avoid greenwashing?
We have analysts who work for Rathbone Greenbank Investments, our specialist ethical, sustainable and impact arm, who have been focusing on this for years. When we look at investments, we have a propriety database, and all the resources required to assess the use of proceeds and we also use third party definitions of what is 'green'. Sustainable and ethical investing is a bit like religion – every religion has a moral goal but each one goes about it in different ways. I'm very perturbed about calling anyone out on greenwashing, as everyone has a similar moral purpose but may take different journeys towards that common goal.
Q. A 2017 Morgan Stanley survey found that millennials are twice as likely as other investors to put their money into social or environmental investments. What are your thoughts on how millennials will change investing going forwards?
Without meaning to be stereotypical, the answer is yes, it really is changing. If you look at Jim Reid's The Age of Disorder, he talks about beyond 2034 and how millennials and the future generations will outweigh baby boomers at the polls. Regulators will need to step up and create the regulation that will support the changes millennials and future generations demand.
Q. Do you think there's a compromise between financial reward and impact when it comes to ethical investing? Or even investing full stop?
This comes back to the goals of what you are trying to achieve. When we're talking about fully impact then yes, you maybe need to compromise financial reward.
This comes back to the goals of what you are trying to achieve. When we're talking about 'fully impact' then yes, you may be need to compromise financial reward. But when you look at the Spectrum of Capital, and looking at what a company achieves, you have to decide what their focus is: you have philanthropy, the impact space, those generating financial reward whilst having a positive impact and those considered to be doing things ethically and sustainable. Ultimately, as an investor, you need to understand where your goals are and where you want to position yourself within that spectrum of ethical capital.
Q. Are there any technologies in the clean energy space you are particularly excited about?
When you think about the planet, the most abundant energy source is water and so I'm quite excited about tidal energy and continue to be excited about wind energy too. I must say though; I am slightly concerned about hydrogen. Whilst blue hydrogen will still burn gas, I wonder about the impact of green hydrogen on the planet's temperature. As a geography student, I can't help but think about cause and effect and if we're removing hydrogen from water through electrolysis, this will likely lead to lots of water vapour, and this in itself could have a huge impact on Earth's atmosphere and temperature. I don't think there are enough studies on this, so whilst I'm excited about new energies, I do think we need a better understanding of what their implications and a better understanding of the science behind it all.
Q. Do you foresee biodiversity playing an increased role in the fund going forward?
Yes, I do. There is a report, Bankrolling Extinction, which states that through 'radically altering nature, we risk creating the conditions in which pandemics emerge', and this highlights the importance of biodiversity in a sustainable future, which has also been highlighted by the pandemic. Within the portfolio we already have the Nature Conservancy and the Natural History Museum in New York, but it is difficult for us to find investments that will generate a return in this ethical 'middle ground' area.
If you'd like to know more about Rathbone's approach to sustainable investment practices, follow this link: https://www.rathbones.com/investment-approach/responsible-investment
You might also be interested in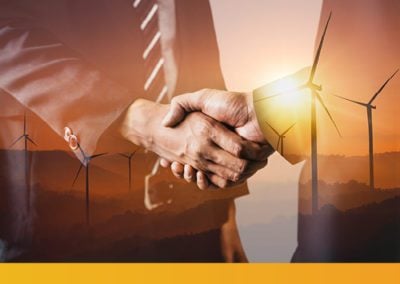 An indicator of sectoral strength has often been the quantity and value of M&A activity over an annual period, providing a sense of capital inflows and corporate interest in developing markets. The renewable energy sector has enjoyed year-on-year growth in M&A deals for the past decade, with a slight and expected dip in early 2020. read more