Expert Insight
China & Renewable Energy Investments: What's happening outbound and what are the opportunities inbound?
Published 16th July 2021
By Sarah Casey, Portfolio Director, Climate Council
Globally, China has been the top investor in clean energy for nine out of the last ten years. From 2010 to 2017, China invested $3.6 billion in renewable energy in Germany alone and in the same time period, Chinese outbound EU investments in solely wind energy totalled $6.8 billion.
The influx of Chinese capital into countries across the globe has made many impressive projects possible. These range from the Cauchari solar farm (the world's highest altitude solar farm!) in Argentina, the Rift Valley electrical substation that funnels clean power from the Olkaria Geothermal Plant to Nairobi in Kenya and the Moray East Wind farm in Scotland, which is set to become the world's largest offshore wind farm.
Closer to home Chinese capital has also been critical to building out renewable energy in the region, with Chinese equity investment between 2014-2019 supporting a total of 12,622 MW of wind and solar projects in South and Southeast Asia.
Whilst China is often branded for its simultaneous investments into fossil fuels, a Boston University policy brief published this month found that only 13% of the total finance for overseas coal-fired power plants worldwide comes from Chinese public or private funding.
Further, the share of non-fossil fuel energy investments as part of its notable Belt and Road Initiative (BRI) grew from about 25% in 2014 to 48% in 2019. And in January 2021 it was reported that renewable power made up the bulk of BRI energy investments for the first time, as a result of the coronavirus pandemic which accelerated a shift away from fossil fuels.
As part of this, the share of wind, solar and hydropower made up 57 %, or about $11bn, of China's total investment in energy infrastructure in 2020 – this is a 38% increase from 2019, according to research from the International Institute of Green Finance at the Central University of Finance and Economics in Beijing.
To continue on this trajectory and develop the BRI effectively, China must seek to assist states along the route in embracing and utilising renewables and in this way remain a global player in the development of an international renewable industry.
What about inbound investment into China?
China has taken some big steps when it comes to climate. Its national carbon market which is set to become the world's largest emissions trading system was scheduled to begin online trading this today (16th July). The programme will cover power companies that account for roughly half of China's emissions and 14% of the world's energy related emissions. Whilst it's unclear how rapidly trading will take off and how stringent operations will be, it's certainly a huge step.
China has also accelerated its own climate targets. Following President Xi Jinping's pledge to the United Nations General Assembly in September of last year that China would be carbon neutral by 2060, there will need to be a rapid shift domestically from energy provided through fossil fuel to renewable energy sources and this presents new opportunities for foreign investors in the country's renewable energy market.
As President Xi noted at a meeting of the Central Committee for Financial and Economic Affairs last month, "To peak carbon emissions and achieve carbon neutrality is an extensive and profound systemic reform for the economy and society".
This support for renewable energy has also been clear from the Asian Infrastructure Investment Bank's president Jin Liqun who also in September stated "Let me be very clear: I am not going to finance any coal-fired power plants… AIIB will not finance any projects that are functionally related to coal – for example, roads leading to the plant or transmission lines serving coal power".
Following the Chinese President's address to the United Nations General Assembly in September, China released a white paper announcing plans to further open the energy sector during the 14th Five Year Plan period (2021-25). The changes reduce restrictions on foreign investment in, amongst other things, new energy businesses which result in again more opportunities for foreign investors.
This was followed yet again by another announcement in February 2021 whereby the government announced a plan to phase out government subsidies, meaning that wind and solar developers would likely need to enter competitive bidding for projects.
Resultantly, the renewable energy industry in China will be increasingly driven by market considerations as opposed to government direction. This will lead to quality becoming a bigger factor in competitiveness, as price discrepancies shrink thus eventually evening out the playing field between domestic and foreign entities.
The door for international players in China has never been more open and judging by recent developments, the growth is set to be exponential.
According to data by the National Bureau of Statistics, the share of clean energy consumption in the country rose from 19.1% in 2016 to 24.3% in 2020 and in 2020 alone, China installed 120 gigawatts of wind and solar power (more than double the year before).
Furthermore, by August of the same year, China was producing the most wind energy than any other country globally, with the capacity to make more than twice as much as the second-largest generator, the US. Similarly, China has about one-third of the world's solar-generation capacity, building more systems last year than any other country.
Further, China is a world leader in the adoption and production of green technologies including solar panels, wind turbines, and electric vehicles. China manufactures approx. one third (of the world's) wind turbines, almost three quarters of the lithium ion battery cells, which are essential for EVs and over two thirds of the solar photovoltaics.
The effect of this mass manufacturing and innovation is clear since solar module prices fell by 90% over the previous decade (although prices increased by around 18% in the first several months of 2021 due to a quadrupling in the cost of the key raw material polysilicon).
Whilst China is indeed allocating large amounts of capital towards clean energy, it must be noted that in the first half of 2020 China also approved more new coal power plants than any year since 2015. Clearly the renewable investment landscape within China is not clear-cut and issues around energy poverty and access to electricity remain prevalent.
But what is clear is that China plays an imperative role both as an international financier of clean energy and as a hub for inflows of international capital to build out its renewable energy industry and ensure its entire population has access to energy, which is also clean.
The next few years are set to be a period of immense progress and technological innovation as China races to fulfil its climate pledge and the inventions, technologies, solutions, ideas and innovative financing mechanisms that come out of the interplay between China's role as an investor internationally and role as a powerful nation that needs foreign investment to meet its own targets, will be certainly be something to keep a close eye on.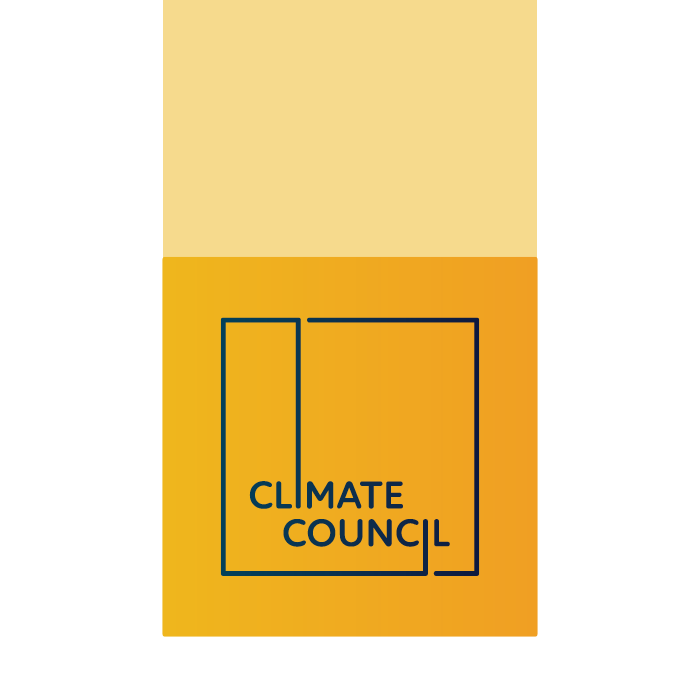 Subscribe To Our Newsletter
Sign up to the monthly Climate Council industry newsletter for the latest news and updates.
You might also be interested in