Expert Insight
Climbing The Sun in Mexico
by Canadian Solar CEO, Dr Shawn Qu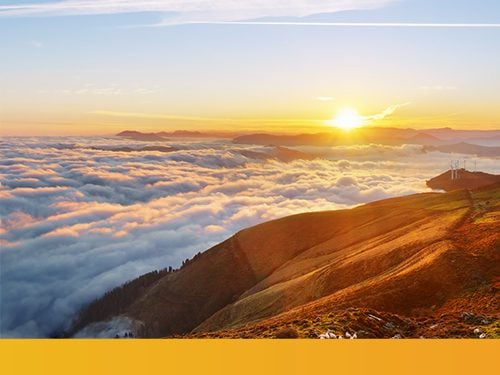 March 2019
My first "business trip" under Canadian Solar Inc. was actually to Mexico. It was in December of 2001 if my memory serves me correctly. At that time, Volkswagen Mexico had a problem. They were producing the Jetta—yes the old Jetta—in Pueblo, Mexico but shipped them all over the world. Some cars stayed in parking lots for months while the batteries got drained.
Volkswagen's idea was to put a small solar panel in the car to trickle charge and maintain the battery. They selected my design and Volkswagen Mexico became my first customer. We shipped close to one million solar car chargers in the first three years. The relationship with Audi/Volkswagen also helped us build a quality system into our DNA. We became the first and the only solar module supplier to be certified not only to ISO 9001, but to ISO 16949, a much more stringent quality standard for the automotive industry, as early as 2003.
Time goes on. Solar has grown from small "cottage industry" into one of the fastest growing high-tech industries, adding 100 GW of new solar power generation capacity in 2017, far more than any fossil fuel or nuclear. With a lot of sunshine, Mexico is at the forefront of solar energy adoption.
That's why I was thrilled when we recently won 367 MWp of solar power projects in Mexico in the country's third long-term auction for renewables.
We will develop and build three projects, in Aguascalientes, Hermosillo and Obregón, totaling 367 MWp, with an estimated completion date of June 2020. The offtaker, Comisión Federal de Electricidad (CFE), purchased the energy at an average price of US$21/MWh, which represents a 38% price decline over the first auction in 2016, where we won 68 MWp of solar projects which will be completed in 2018. Of the 2,730 MW of clean energy projects awarded in this auction, solar PV accounted for 55%. This underscores how competitive solar PV electricity is these days. Solar is bringing Mexico clean, reliable, and affordable energy, along with approximately 1500 construction jobs from our projects alone.
I went back to Mexico this September in preparation for the auction. Among other things, I visited the Pyramid of the Sun (Piramide del Sol) at Teotihuacan, which is the third-largest pyramid in the world. The ancient Aztecs worshipped the sun, building such a massive pyramid to get closer to what they viewed as their source of divine energy. As I climbed the Pyramid of the Sun, I thought about how we honor the sun today, in our own high-tech way, by building massive photovoltaic arrays to capture the electricity that can be generated from the sun's energy.
Canadian Solar is making great progress in Mexico. We will continue to develop and deliver more quality solar projects in Mexico, while contributing to the government's goal of increasing electricity generated from clean energy sources to 35 percent by 2024 and 50 percent by 2050.