INSIGHT REPORT
Climate Council Industry Survey Report 2022: Catalysing the Energy Transition
March 2022
What does the future hold for the Renewable Energy Industry?
As we move into 2022, we surveyed our network to find out their take-aways from 2021 but importantly, how they see things playing out in the coming year, and what aspects of the energy transition they are most excited about.
2021 was a year of continued lock downs and travel restrictions globally, due to Covid-19, coupled with a number of extreme weather events. None the less, global investment in the energy transition totalled $755 billion –a 21% increase from 2020 with almost half the investment occurring in Asia.
This record level of investment covered renewable energy, energy storage, electrified transport, electrified heat, nuclear, hydrogen and sustainable materials, with renewable energy (wind, solar and other renewables) remaining the largest sector in investment terms.Separately, climate-tech corporate finance totalled $165 billion in 2021. This covers new equity financing raised by climate-tech companies, either from public markets or private investors.
It is these trailblazers who will become the leaders of tomorrow as the world endeavours to create a clean energy mix and secure a sustainable future. So, how will 2022 match up to a record-breaking year?
Download the industry survey report to find out more.
Fill in the form to download the Climate Council Industry Survey Report 2022
You might also be interested in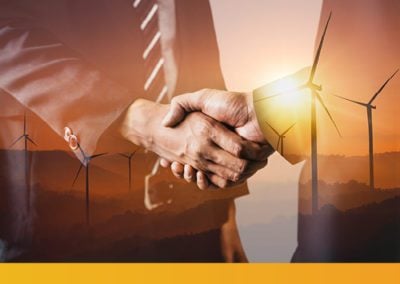 An indicator of sectoral strength has often been the quantity and value of M&A activity over an annual period, providing a sense of capital inflows and corporate interest in developing markets. The renewable energy sector has enjoyed year-on-year growth in M&A deals for the past decade, with a slight and expected dip in early 2020. read more