Article
Is your electric vehicle truly green?
Published 9th December 2021
By Kamogelo Motse, Research Associate
Calls for Environmental Social and Governance goals to be taken more seriously are getting increasingly louder due to concerns around climate change, biodiversity, supply chains, D&I and not least of all, corporate transparency.
These concerns have forced industries around the world to look at ESG criteria in a more meaningful way. One of which is the automotive industry, which, naturally, has been focusing on reducing its carbon emissions. Carbon dioxide is released in cars by burning fossil fuels and this has been a large source of total greenhouse gas emissions in recent decades. In 2020, globally the transportation sector emitted about 7.3 billion metric tons of carbon dioxide, and of that, 41% came from cars.
One way in which the industry is addressing this is through technological innovation and development of new electric vehicles, which solely depend on batteries that must be charged in order for the car to power up, unlike gas engine cars that require petrol. Electric vehicles have been hailed by many as being green and eco-friendly, the answer that the automotive industry has been looking for. However, are electric vehicles truly green?
Firstly, the reliance of electric grids on fossil fuels varies from country to country. In those that rely heavily on fossil fuels for electricity generation such as the Netherlands, which was ranked fourth in 2020 as having the highest number of electric vehicle car sales, EV's inadvertently generate sizeable amounts carbon emissions.
In countries that depend less on fossil fuels such as Norway, which relies mostly on hydro power for electricity generation and has been ranked as a leading runner in electric vehicle car sales, their EV's will produce less carbon emissions because most of their grid depends on renewable energy.
As such, grids need to be decarbonized in order to allow the full decarbonisation potential of electric vehicles and there needs to be pressure and support to change the grid technology and infrastructure, as having electric vehicles that are dependent on fossil fuels for charging undermines the eco-friendly car narrative.
Secondly, the materials needed for electric vehicle batteries including lithium, cobalt, nickel, iron and manganese need to be mined and lithium and cobalt in particular happen to be rare. Not only is mining detrimental to the environment due to the air pollution it produces, it can also result in water contamination, soil erosion and damages biodiversity.
To take one of these minerals as an example, cobalt is a scarce mineral where 70% which is found in the Democratic Republic of Congo. As of today mines in the DRC are notorious for severe human rights abuses including child labor, harsh working conditions and low wages.
Similarly, lithium, another scarce mineral, is largely found in Chile and has had detrimental environmental impacts relating to causing ground water depletion and soil contamination, forcing local communities to leave their ancestral homes.
The way that materials needed for batteries in electrical vehicles are sourced and produced cannot be something that is ignored. These operations are marred by the devastating impacts that they have not only on the environment but also on people that live in these mining communities.
The Democratic Republic of Congo is one of the poorest countries globally but has the most precious mineral needed in electric vehicles. Yet local people suffer from poverty and humanitarian crises. Their basic human rights are essentially being traded at the cost of electric vehicle manufacturers having batteries.
Even though the carbon emissions from the charging of electric vehicles in countries that rely heavily on fossil fuels are a great quantity, in reality over a longer period they have a lower carbon footprint than cars relying on gas engines because of the carbon emissions resulting from gas engine cars. Therefore, it is critical that grids are moved across to clean energy in order for zero-carbon emissions to be a reality.
Whilst saying this, the harsh social impact that the mining of electric vehicle battery materials create is something that cannot be ignored. Electric vehicle manufacturers need to understand that the "S" in Environmental Social Governance is a factor that is important and they need to address all these issues. If electric vehicle manufacturers do not meet the whole criteria of ESG both them and their product cannot be considered as playing a key role a sustainable future.
You might also be interested in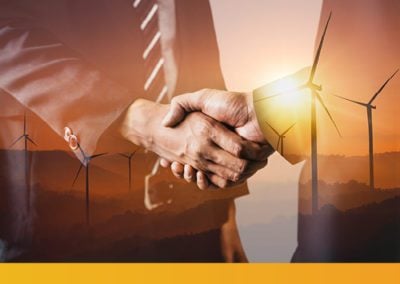 An indicator of sectoral strength has often been the quantity and value of M&A activity over an annual period, providing a sense of capital inflows and corporate interest in developing markets. The renewable energy sector has enjoyed year-on-year growth in M&A deals for the past decade, with a slight and expected dip in early 2020. read more