Expert Insight
Our Key Takeaways from COP 27
Published 8th December 2022
By Kamogelo Motse, Head of Research and Partnerships, Climate Council
The annual Conference of the Parties of the UNFCC, commonly known as COP, was held this year from 6 November until 20 November 2022 in Shaem El Sheikh, Egypt. This was the 27th time the conference was held to discuss actions towards reaching the worlds climate goals. Below, the Climate Council have highlighted our five key takeaways from COP27.
A loss and damage fund was established
Developed nations have agreed to form a fund committed to helping developing countries that have been, and will be, severely affected by climate disasters. This will address the impact that climate change has had on the livelihoods of vulnerable communities. The establishment of this fund has been hailed as a "ground-breaking" decision as it acknowledges and looks to address the economic imbalance for climate measures.
Countries did not take a firm stance on no longer using fossil fuels
It was decided that countries would not yet move completely away from fossil fuels . Instead, there was a focus on a "phase down of coal." This means that rather than having an energy system that purely relies on renewables, low-emission energy will play a key role in the current energy mix, particularly in reference to natural gas.
Climate finance
An agreement was reached that $4 – $6 trillion USD a year will need to be invested in renewables, including infrastructure and technology, until the year 2030. These investments have been calculated with the aim of ensuring that net zero emissions are reached by 2050.
Technology playing a key role
The Technology Executive Committee and Climate Technology Centre and Network announced that it will be looking to expedite the implementation of innovative technologies to help with the climate crisis. The United Nations Secretary General also announced a $3.1 billion USD plan to ensure that everyone is protected by early warning systems in the next five years.
Methane emissions
The United Nations Environment Programme announced the launch of a system that will be able to detect methane emissions. This will be in the form of a satellite detection system which will be used to inform governments and companies about methane leaks quickly and precisely, enabling them to stop these at the source.
You might also be interested in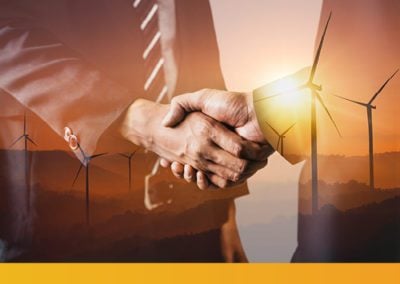 An indicator of sectoral strength has often been the quantity and value of M&A activity over an annual period, providing a sense of capital inflows and corporate interest in developing markets. The renewable energy sector has enjoyed year-on-year growth in M&A deals for the past decade, with a slight and expected dip in early 2020. read more