Executive Interview
Q&A: Alicia Eastman, Co-Founder & President, InterContinental Energy
Published 14th September 2021
By Sarah Casey, Portfolio Director, Climate Council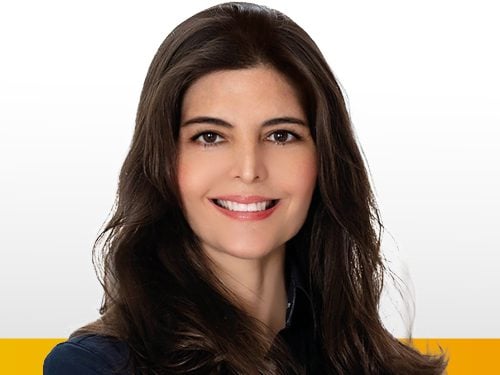 Q. For those who aren't familiar with InterContinental Energy (ICE), can you provide an overview?
ICE is a green fuel company focused on mega scale projects to deliver economies of scale and competitive pricing in green hydrogen, ammonia, methanol, and other synfuels.
We have announced three projects: two are in Western Australia totalling 76GW+ of upstream wind and solar and downstream production of up to 30 MTPA of green ammonia. The Asian Renewable Energy Hub was originally developed by ICE and CWP Renewables with investment from Vestas and Pathway Investments (Macquarie Capital).
The Western Green Energy Hub is again being developed with CWP as well as the Mirning People, the Traditional Landowners. We also have a 25GW project in Oman in partnership with OQ (formerly Oman Oil) and Enertech (a wholly owned subsidiary of Kuwait Investment Authority). Green Energy Oman (GEO) will produce up to 10 MTPA of green ammonia for export. All of our projects are in coastal desert locations which create a diurnal profile of maximum sun during the day and high winds at night as well as access to water for electrolysis and export. The diurnal profile is important because it produces a reliable round the clock input of the lowest cost power.
Q. So why is the hydrogen converted into green ammonia? What makes that so special?
Hydrogen is difficult to ship as the boiling point is negative 253 degrees Celsius. It takes a lot of energy to reach that temperature and keep it there. Ammonia is NH3 so you only need to combine the hydrogen with nitrogen from the air using a century old process.
Ammonia needs to be shipped at negative 33 or with 10 bar pressure can be stored at ambient temperature. This is a lot easier and there are over 400 storage locations worldwide and ports and infrastructure that understand handling and management. This means there is no technology risk, every part of the process is tried and tested.
Q. Who are the main off takers for green ammonia?
The leaders in this space are North Asian power companies that want to co-fire ammonia with coal and eventually natural gas. 20% co-firing has been tested and requires very little modification while helping the companies reach decarbonization targets. There are not enough renewables available or feasible locally so they intend to import as per usual but now replacing fossil fuels with green energy.
Another big sector is shipping. The sector currently comprises nearly 3% of emissions but is expected to grow over 3x by 2050 and become 15% of the decarbonization problem. Container shipping in particular, is a good fit for ammonia as a fuel burned in a traditional internal combustion engine. There are a number of companies building ammonia and dual fuel ships like Wartsilia and MAN.
Q. Although the potential of green hydrogen is widely noted, concerns are often voiced around it not being commercial, scalable and economically viable. What are your thoughts on this and how would you suggest these concerns are addressed?
Our approach from the start was to design projects that are economically viable by utilizing the best resource with the diurnal profile that produces a 70%+ downstream capacity factor allowing us to run the equipment harder and ultimately create a product that is cost competitive. A small project with only sun or wind will require pricing 3-4 times higher than a 25GW+ diurnal project.
Q. Big green hydrogen projects in Australia and Oman have recently been announced…in which geographies do you see ICE making the biggest difference?
We want all of our projects to make a positive difference across the board: in decarbonization and reduction of fossil fuel use, by creating supply chain opportunities and construction on site, as well as high tech training and general community support.
Q. In which sectors will the solutions provided by ICE be most effective? Do you foresee the solutions you provide as having the ability to speed up decarbonisation roadmaps for shipping and power generation for example?
We already know that our projects have pushed some companies forward to dovetail with our production targets in both sectors. We also believe there are opportunities for us to provide hydrogen locally to green industries in our host countries.
Finally, most country roadmaps require import of green hydrogen and ammonia is the easiest route, so we will likely see our product used in heavy industry and transportation applications in Europe and Asia.
Q. Can you tell us about some more about the agreements with indigenous people for some of your projects? Particularly those in which the indigenous groups have a board seat and own part of the project.
At AREH, the Nyangumarta People are the Traditional Landowners and they are a stakeholder in the Project. They have input across the board to ensure they profit from the project and their cultural interests are protected. At the Western Green Energy Hub, we have implemented a world leading structure where the Mirning People have a board seat and equity in the Project.
This direct access and voice as well as a Company Charter, is unique in Australia and with First Nations worldwide. We really hope that other companies copy this structure and it becomes a best in class example of project development. In Oman, we are partnered with the government and also believe we will have a positive impact on the community.
For further information about InterContinental Energy visit their website: https://intercontinentalenergy.com/
You might also be interested in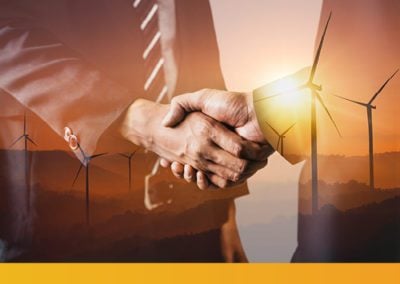 An indicator of sectoral strength has often been the quantity and value of M&A activity over an annual period, providing a sense of capital inflows and corporate interest in developing markets. The renewable energy sector has enjoyed year-on-year growth in M&A deals for the past decade, with a slight and expected dip in early 2020. read more