Executive Interview
Q&A: Alistair Daynes, Co-Founder & Mattea Webster, Business Development – ReWild Africa
Published 14th December 2021
By David Stent, Digital Producer & Content Manager, Climate Council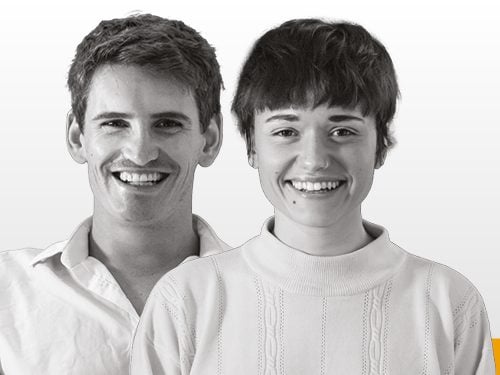 The Climate Council has been examining Nature-Based Solutions over the past month, seeking to exhibit the interconnectedness between our economic health and our natural prosperity. To this end, we have interviewed the team from ReWild Africa – a company from Cape Town, South Africa that uses film to communicate solutions to ecological restoration by partnering with organisations and corporates that work for both people and planet.
Alistair Daynes, Co-Founder and Mattea Webster, Business Development, explain to us the concept of rewilding and how the benefits of integrating nature-based solutions into business strategy will future proof companies and their profits from climate change and biodiversity loss impacts.
1. Can you give us an overview of ReWild Africa, how you came about and what your overarching goals are?
ReWild Africa exists to find solutions to ecological restoration. It was born out of the idea to showcase the very best solutions in Africa to restoring biodiversity and regulating the climate which, as we looked around, had rarely existed before. Central to this is the realization that there is no existing list of organisational solutions for biodiversity loss, a 21st century problem that was not a concern for previous generations.
We began working with individuals and organisations who valued both people and the planet. Our primary goal was to connect with people through three avenues; heart, head and hands.
Heart is what moves you; the communications that elicit an emotional response. We do this through our storytelling and filmmaking.
The Head focuses on educational initiatives, learning and understanding problems, and then educating on potential Nature-Based Solutions. We assist businesses create scalable educational content in sustainability, restoration and Climate Change.
Hands is the more practical element of ReWild Africa, to create experiences out in nature. Looking to grow, educate and practically restore parts of Africa – with a long-term vision to get restoration 'right'.
We are a registered for-profit business, as we believe doing good and making money should not be mutually exclusive. If you tie the two together, you start to see magic happening, i.e the successes of Patagonia, the Sun Exchange and Beyond Meat.
The future is doing good and being rewarded for it! With carbon credits, Nature Based Financial Disclosures and the responsible/sustainable investing movement – we'll see that businesses that are sustainable and that have regenerative practices built into them from the start, end up profiting to a far greater degree and will continue to do so.
2. What role can 'rewilding' play in the energy transition and combating climate change?
Currently, we have a small window of opportunity to restore our climate and create a wilder world. Through ensuring nature-based solutions are prioritized within the carbon neutral movement, this will ensure the wild spaces that are so dear to many of us will continue to play an important role in regulating our earth's climate. 
Firstly, it's important to conserve and protect all intact habitats that we can, as this safeguards more biodiversity and generates greater ecosystem services than just rewilding. Rewilding is about inviting nature back, and plays a critical role in restoration where we have already intervened , where you restore an ecosystem from the top-down. Keystone species create a trickle-down effect. It is a systems based approach, that makes the biggest impact, and supports the ecosystem around it. Through this method minimal human intervention is required, simply by reintroducing a keystone species and letting nature take its course – nature rewilds itself.
The more Keystone species, the more intact ecosystems, the more resilient they are and as these ecosystems mature – the more efficient and established carbon sinks they become. It's a win-win.
Optimising for a carbon neutral world without taking biodiversity into consideration is a grave mistake. Right now, the world's greatest challenge is not climate change but biodiversity loss! What's the point of a carbon neutral world without nature to regulate it? It can't exist. If we have the chance to regulate the climate and create ecosystems at the same time, we need to take it.
3. In this context and in your experience across Africa – is there a continent-wide understanding of and commitment to climate change action?
There are two parts to this; firstly, that it is not necessarily education that will 'move the needle' but solutions and bold innovations that will. People are tired of knowing this problem exists. They want to be shown what can be done and how we can solve this. The youth are much more aware of the troubles already, they are less aware of the opportunities to engage with change.
Secondly, as solutions are created – we can effectively move from education to action. It doesn't help to know a lot if there are no mechanisms for implementation or cultures of action that can make it happen. Some amazing examples of people in Africa really doing the work is the Blue Carbon Initiative; a movement focused around restoring coastal ecosystems to mitigate climate change; JustDiggit; a restoration movement using simple nature-based solutions to regreen vast swathes of land around Africa; and OECMs (Other Effective Area-based Conservation Measures) – essentially the areas just outside protected conservation land where biodiversity holds value both sides of the fence.There are people and organisations doing the work, it just needs to be communicated on a larger scale so that people can learn from it and reproduce it in other areas.
4. Could you tell us about a few of the educational initiatives that you run…
One of our main focuses is our Biomimicry online courses; one for foundational knowledge and a more advanced 'practitioners' course. Here we seek to promote change towards, "the way in which we make money today, not tomorrow".
Education is not just focusing on individuals, but educating businesses and corporates on their capacity to change and adapt to utilizing nature-based solutions.
Currently we are working with one of South Africa's major financial institutions on a biodiversity training programme to leverage new sustainable financial mechanisms to enhance and protect biodiversity in Southern Africa.
Similarly, we have been invited to be part of the Sustainable Finance Landscape Coalition  as a strategic partner. This coalition has influenced the South African Treasury to implement the world's first biodiversity tax incentive. These are big wins for biodiversity in South Africa, and we're incredibly proud of what the Coalition has already achieved.
While there has been an emergence of ESG funds looking to inject capital into sustainability and conservation finance, a common problem is that there are insufficient projects on the ground to fulfil that capital, or that these projects on the ground are difficult to access and locate. So we also work to help direct those funds towards on-the-ground experts that can bridge corporate ESG objectives and positive impact projects.
Being a film company allows us to educate through storytelling and innovative communication methods. How you make these stories available and transparent is crucial to breaking down the academic boundaries. It has been shown that information without emotion isn't very well retained, and the power of filmmaking combined with education is how we link emotion to education. 
5. How can we use biomimicry in industrial settings to lower our environmental impacts?
When we talk about the relationship between nature and energy, energy in nature operates at a very low usage level – it is unbelievably efficient. For instance; a spider's thread is stronger than steel, flexible and can be produced at room temperature. Or that a single strand of DNA can store 215 petabytes, meaning that theoretically all digital data produced by humans can be stored in the space of two pick-up trucks. 
In the energy sector, some think we've reached the peak of solar panel innovation but that's far from the truth. We can still create more sustainable, recyclable and efficient panels. A research team at MIT is using principles of photosynthesis to lower costs and provide higher yields than silicon-based panels. 
Another example in the energy sector is Whale Power, which mimics whale fin tubercles to create greater efficiencies in both tidal and wind turbine blades.
6. What are the economic benefits of integrating rewilding/sustainable/biodiversity initiatives into a company's offsetting strategy?
The basis of our approach when engaging with businesses and corporates is that – when a company at the root, physical level is doing good, then there is no need to greenwash. It is far easier to prove you're doing something good, than to sugarcoat you're doing something wrong. At first principal level, your client base will support you better, so never assume your client is an idiot.
From a risk-assessment perspective, understanding the link toward how biodiversity and business are linked and how business is reliant on biodiversity is crucial. Instead of looking at offsets as purely decarbonisation play, if you incorporate rewilding and biodiversity then you are ensuring long-term benefits to both business and nature while lowering carbon impacts.
This belief is now being actioned by the Taskforce on Nature-Based Financial Disclosures. Traditionally, nature holds little economic value within our current system. Yet, nature holds much more intrinsic value than the economic system has ever given it. Through this initiative seeking to attach NBFDs to corporate risk assessments, we are now giving naturally valuably rich areas a higher financial value. The last two years have been a watershed for the movement with ESG and risk assessments now placing more value on nature, and the ones that have already, are reaping economic benefits.
So we're seeing that an emerging incentive exists within carbon accreditation and NBSs. Just the beginning, but we have to change the mental model. 100 years ago a farm with uniform crops was seen as beautiful, now we understand that diversity has far greater benefits for the soil, insects, crops and surrounding biodiversity. Focus on giving nature a value. Bees are the clichéd example of farmers not seeing the benefits of regenerative agriculture. In all these examples, enhancing biodiversity saves money, future-proofs for climate change, and contributes to a more stable and regulated natural environment for future generations.
7. Where do you view as the greatest barrier to inducing change toward a more carbon friendly economy?
Building a bridge is harder than removing a barrier. However, the fundamental barriers to being carbon neutral are very difficult to overcome. The obvious course is that we need to make it financially rewarding. Finance is the greatest lever to change the system. Systems move slowly and over long periods, and we're looking to overturn that.
Policy makers must make 'it' easier to do for individuals, companies, societies – whatever 'it' is.  
About ReWild Africa

ReWild Africa is looking to work with individuals and organisations that value people and planet. We know there is no set solution to ecological restoration but hope to work with those who believe a wilder future is possible.
Major focus/missions – with so much negative climate anxiety, the focus on solutions is an incredibly important aspect that needs to be communicated. People need hope in order to create cultures of change and communities of action. If we are to explore what alternative futures may look like, we need to first provide ourselves with the space to dream that these futures are possible.
If we look at all the individual actions taking place, and the steady re-thinking of finance, restoration, conservation, and climate around the world, it is clear that there is a major movement happening towards nature-based solutions. Don't miss the boat and be made redundant.
You might also be interested in
Commitment to environmental issues is influencing deal strategy across the globe and ESG's momentum shows no sign of slowing down. In a survey conducted by the Financial times at the end of 2020, 83 percent of business leaders said that ESG factors will be increasingly critical to M&A decision making in the next 12-24 months. Whether as a means for dealmakers to identify attractive M&A targets, a way to identify risk in the deal process or a response to government or investor pressure, ESG considerations can no longer be ignored. read more