Executive Interview
Q&A: Bo Bai, Chairman and Founder of Asia Green Fund and MetaVerse Green Exchange
Published 22nd March 2022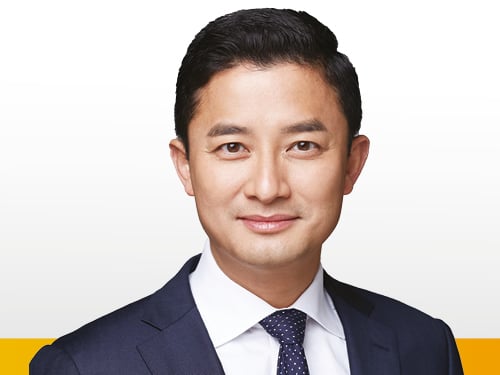 Q. You're currently Chairman and Founder of Asia Green Fund. What is the purpose and the history of the fund?
Asia Green Fund (AGF) was founded in 2016, with the aim of simultaneously delivering risk-adjusted market returns and quantified environmental impact for our investors. As an impact-driven private equity firm that is aligned with UN-SDG goals, we aim to create a lasting green impact to communities in China and throughout Asia by staying disciplined with our investment approach and focus. In addition, we aim to demonstrate the viability as the leader in impact investing in Asia by attracting, developing and retaining the best talent who share our values and culture.
Through its controlled and licensed subsidiary in China, AGF currently manages and co-manages a few funds with total assets under management of US$2 billion.
Asia Green Fund was established with impact investing in its DNA, i.e. the simultaneous pursuits of market-level return and quantifiable environmental impact are reflected in the whole process of fund raising, subsector selection, due diligence, investment memo drafting, investment committee review, and post investment monitoring. We started by aligning our limited partners with the same view, which is critical as the fund manager's top responsibility is its fiduciary duty to its limited partners.
Q. The fund also has a specific US-China fund, what has been the achievements of this and how do you see it developing?
AGF successfully raised U.S.-China Green Fund I, whose strategic LPs shared common aspiration to contribute towards a low-carbon economy through impact investment. The U.S.-China Green Fund I has invested in 19 portfolio companies across sectors such as clean energy & energy efficiency, green manufacturing & environmental protection, sustainable consumption, green mobility & logistics. So far, the investment has generated near 20% annualized IRR for these investments, benefiting from the joint driving forces of technological innovation, macroeconomic tailwinds and booming entrepreneurial bends of the founders of the company we invested in. In addition, as quantified and verified by a third party (Bureau Veritas), every RMB100 million investment assisted CO2 reduction of 170,000 tonnes.
In December 2021, AGF, co-led an international private equity consortium consisting of BroadPeak Global LP ("BroadPeak Global") and The Saudi Arabian Industrial Investments Company ("Dussur") (collectively, the "Group") to close the buying out of DuPont Clean Technologies for $510 million in cash, which has now renamed to Elessent Clean Technologies. The superior technological suite provided by DuPont Clean Technologies will play an instrumental role in helping countries across the world, particularly in Asia Pacific, to tackle environmental issues, push toward carbon neutrality, reduce pollution from mining, oil refining, and chemical industries and upgrade fuel quality. AGF is excited to partner with a synergistic group of co-investors and a strong management team to further the global green impact of Clean Technologies. The deal has built a bridge between US technologies and the Chinese market.
We were encouraged by the success of closing the deal of DuPont Clean Technologies, despite the increasingly complicated geopolitical environment. Looking forward, we believe there will be ample opportunities for international collaborations in green financial areas.
Q. What do you see as the key areas for growth in PE in clean energy? What areas do you see as most exciting and why?
There are two areas for investment: 1) Green Technologies; 2) Green Infrastructure. We are currently deploying capital from our Carbon Neutrality Advanced Material Fund. That's the area we selected to focus on over the next two to three years as we see the high growth and an existing investment target area in the following year. In the next few years, we will focus on high-quality enterprises that master the core technology and production process advantages in the new material industry, with extensive market application opportunities in the main fields.
Why do we think advance material is an exciting investment opportunity? Well, from the external environment, in recent years, a series of changes have taken place, such as the changes in China and US relations, Capital market reform in China, and the rise of investment in hard science and Technology, which makes us have a deeper understanding of the judgment of investment direction, and more and more strongly realize that the innovation of materials will become an important driving factor behind China's economic and industrial development in the coming decades. At the present time point, advanced material enterprises have bred a large number of investment opportunities.
From our point view of green development, we believe the green development in every industry will and should be driven by technology, and advance material area is just the area which mostly driven by new technology or technology upgrading. In fact, what we finally focus on is green technology, which can subvert traditional fields. for example, the biosynthesis, a few companies such as Mojia Bio and LeadSynbio we recently invested applied the methodology and technology platform of biopharmaceutical in the industrial field to replace traditional petrochemical processes.
In the industrial field, traditional materials are produced and manufactured. The materials produced by chemical biosynthesis are not only green and environment-friendly, but also greatly reduce the production cost due to the clean production path. Green technology can replace traditional manufacturing technology and create environmental value while reducing costs and increasing efficiency, which is in line with our investment philosophy of both environmental protection value and financial return.
On green infrastructure, the most exciting thing that is happening is the increasing digital transformation of these infrastructure assets, not only with more and more IOT sensors on wind and solar projects and more AI-assisted, but also more intelligent green infrastructures such as electric vehicles, batteries, IOT-enhanced circular packaging etc. In our humble view, in this era with big data and artificial intelligent systems, these opportunities will be very interesting to be offered as digitalized asset backed securities on an exchange, instead of being carried out by infrastructure funds as in old days.
The Two Key Areas for Investment
Q. You're also Chairman and Co-Founder of Metaverse Green Exchange. Can you give us a bit of detail on what the exchange does and why?
MetaVerse Green Exchange (MVGX) is a green digital asset exchange for the metaverse and our vision is that it will become the exchange with our 2 technologies – our proprietary Non-Fungible Digital Twin (NFDT™) technology and its Carbon Neutrality Token (CNT™), which provides 3 bridges that connect the physical world with the digital metaverse realm. Moreover, MVGX wants to close the gap between traditional finance and the crypto assets space.
The Internet's trailblazers are dedicated to developing and expanding the metaverse, building a future in which our physical and digital worlds will merge, creating a fully immersive virtual reality. Put simply, it will enable everyone, from anywhere, at any time, to do business, socialize, and engage in numerous activities we do in the physical world.
As part of this leaping technology advancement, the financial sector is also undergoing radical change. The increased sustainability pressures mean the sector is confronting three key and interrelated issues: the accelerated adoption and popularity of crypto assets without effective infrastructures and regulatory frameworks; the development of voluntary carbon markets in multiple jurisdictions; and the demand for shareholders and stakeholders to convert illiquid into liquid assets.
At times like these, bridges are essential to smooth the transition to the new digital economy and an environmentally sustainable financial system.
Q. What makes the exchange unique?
We are the first exchange to mandate that our issuers and clients disclose their carbon emissions, which we do so in a comprehensive approach via our platform. As such, we allow our clients to be aware of the carbon impact of their portfolios and then the choice to fully offset it through our CNT™. In addition, MVGX provides a full-service platform that covers primary issuance, secondary trading, settlement to custody.
Q. The issue of financing renewable projects cross border is a key barrier to investment, how does MVGX overcome this/provide a solution?
In addition to building MVGX as the green exchange for digitalized asset backed security, a key to foster cross border collaboration is through carbon. Article 6 of the Paris Agreement aimed to promote integrated, holistic and balanced approaches that will assist governments in implementing their Nationally Determined Contributions (NDCs) through voluntary international cooperation. If properly designed, this cooperation mechanism should make it easier to achieve reduction targets.
In particular, Article 6 would also establish a policy foundation for an emissions trading system, which would help lead to a global price of carbon. However, implementing a global market mechanism is complex because every country has its own position and interests; plus, NDC requirements by developing countries make cross border trading challenging too. In addition, there might be a problem of double counting if the carbon credits of country A is also counted as part of Country B's NDC after trading.
MVGX's solution is that the carbon credit is frozen in the host country, with its NDC still remaining in the host country. When traded on the voluntary market, the carbon credit will offset an organization's emissions but does not touch on the NDC – solving the double-counting problem. As the process is put on the blockchain, every transaction is transparent and immutable.
Green technology can replace traditional manufacturing technology and create environmental value while reducing costs and increasing efficiency, which is in line with our investment philosophy of both environmental protection value and financial return.
Q. Do you see crypto as a key area for growth? And how is this at odds, or not, with ESG investing and green finance?
Cryptocurrency will continue to grow, and this will become more apparent with the tech savvy second gen and third gen who grew up in a digital world and this will provide more mainstream adoption of digital assets as an investment class. Nonetheless, cryptocurrency has to overcome the valid criticisms of being energy intensive or 'dirty' in order to become a key area for growth.
Last year, MVGX published two whitepapers calculating the exact environmental impact of 1 Bitcoin and 1 Ether, which enables investors with BTC and ETH to quantify the carbon footprint of their crypto portfolio, and more importantly, to provide offset via our Carbon Neutrality Token (CNT). There are also more miners who are trying to mine cryptocurrencies in a more sustainable manner and are mining only using 'clean' energy from wind, solar or even geothermal sources.
Q. Following COP26 you wrote an article exploring the role of MNCs in supporting developing nations, highlighting the benefits of an additional mechanism to support MNCs to purchase carbon credits from developing countries to help them achieves their NDCs. Can you go into some more detail on this and how you think this could be realised?
As MNCs across the world struggle to navigate the complexities of carbon reporting, MVGX designed a proof-of-concept system to calculate and verify its own carbon neutrality in order to demonstrate the value that blockchain technology can deliver.
Leveraging BSI's methodology to accurately verify carbon neutrality, MVGX was able to offset its carbon footprint precisely using its Carbon Neutrality Token (CNTTM). Enabled by proprietary protocols and blockchain technology, CNTTMs combine the immutability of NFTs with real-time data updates, offering an immutable and continuously updated record of carbon performance.
Following its successful pilot to neutralize its own carbon emissions, MVGX's Carbon Neutrality Management System is now available to all institutions looking to enhance their sustainability efforts and further their environmental, social and governance (ESG) mandates. Backed by its proprietary blockchain technology, the system is built to instil integrity, transparency, and trust into carbon neutral certification.
The Carbon Neutrality Management System supports businesses through the reporting, calculation and validation process to credibly certify carbon neutrality with ISO 14064-1:2018 Carbon Footprint Verification and PAS 2060 Carbon Neutrality Verification — the internationally recognised gold standards for carbon footprint validation in accordance with international management benchmarks. Carbon neutrality certification is recorded on the blockchain and minted as non-fungible tokens (NFTs), uniquely authenticating an organization's sustainability efforts.
Bo Bai will be speaking at the upcoming Climate Council DISRUPT summit as part of the Regional Spotlight panel Back to Reality: Is the Energy Transition a reality in Asia?
Visit the DISRUPT homepage to discover the full agenda and speaker line-up
About Asia Green Fund
Since its initiation in 2016, Asia Green Fund's mission is to become the best and largest green impact private equity firm, aiming to deliver risk-adjusted market returns with measurable environmental impact for investors, and aiming to create a lasting green impact to communities in China and throughout Asia by staying disciplined with an investment approach and focus. Asia Green Fund also aims to demonstrate as the leader in impact investing by attracting, developing and retaining the best talent who share the same values and culture.
In 2017 – 2018, Asia Green Fund developed their market-oriented green investment strategy and raised Flagship Fund I, and by 2018 – 2019, they had completed 20 investments, achieving economic and environmental returns.
You might also be interested in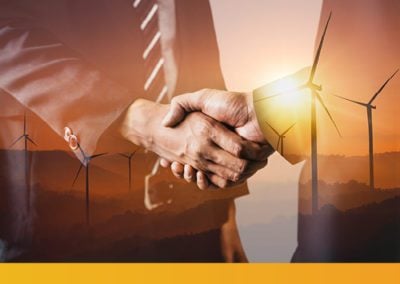 An indicator of sectoral strength has often been the quantity and value of M&A activity over an annual period, providing a sense of capital inflows and corporate interest in developing markets. The renewable energy sector has enjoyed year-on-year growth in M&A deals for the past decade, with a slight and expected dip in early 2020. read more