Executive Interview
Q&A: Dijana Vlaisavljevic, Environmental Social Governance (ESG) Manager, Sonnedix
Published 14th December 2021
By David Stent, Content Manager, Climate Council
The last decade has seen the emergence of a useful new tool to assess the manner in which corporations engage with their wider Environmental Social Governance (ESG) impacts. Within this framework, companies can be measured on how they've sought to improve their business practices, become more inclusive and mitigate the impacts on nature.
The Climate Council comes across many of these companies in our engagement with the renewables and clean-tech industries, and there are few who truly engage with ESG transformation quite like Sonnedix do. Sonnedix is a global, utility-scale solar independent power producer with over 350 solar projects across four continents – who don't shy away from their environmental impacts. Their approach to the "Social" goes above and beyond superficial actions, proactively seeking to attempt transformational shifts for Equity, Diversity & Inclusion.
We approached Sonnedix's ESG manager, Dijana Vlaisavljevic, to explain to us her approach, some of their challenges and their successes as they exhibit what it means to be a leader in ESG.
Sonnedix has been a global leader in the provision of utility-scale solar PV development & operations. Naturally, this is far more environmentally friendly than fossil fuels but projects of this scale can have detrimental effects to the local environment.

Can you give us a brief overview of how Sonnedix considers their ESG impacts through the lifetime of a project and seeks to offset those impacts?
The IEA Net Zero by 2050 Roadmap cites that solar technology will play a key role in energy sector decarbonization by becoming the largest source, accounting to one-fifth of all energy supply by 2050. Whilst solar is key to achieve net-zero energy sector, the technology is not without its challenges. The sector has a significant carbon footprint associated with the manufacture of its panels. The problem of solar panel disposal will accelerate in the coming decades with IRENA predicting that by 2050, approx. 80million metric tons of solar panels will have reached the end of their life and significant proportion could be landfilled if adequate repair, reuse and recycling is not introduced. Each solar farm has a unique impact on the biodiversity where it is developed. In some places this can be tremendously positive, in others, they can cause harm to sensitive and important species and ecosystems.
At Sonnedix, we manage our impact and strive to ensure that Sonnedix's projects and operations are environmentally restorative, socially just and economically inclusive through strong ESG governance as laid out in our Sustainability Strategy and ESG policies and standards.  Our Sustainability Strategy outlines our aspirational initiatives, goals and targets which are designed to help us aim high, hold ourselves accountable and be transparent in everything we do. These initiatives and targets are established for each element of Environment, Social, Governance, with underlying sub-targets and action plans, committing Sonnedix to achieving carbon neutrality, gender balance, efficient resource use, reaching 100,000 learners through education around solar energy and climate change, improving socio-economic development in the communities in which we operate, to name a few.
We hold ourselves accountable for our sustainability goals through metrics, measurement and annual reporting, including the publication of annual sustainability reports that are made available on our website for all our stakeholders to review.
We are proud have been recognised externally by GRESB, a global sustainability benchmark that assesses and recognises companies, funds and assets that have demonstrated outstanding leadership in sustainability. A fourth consecutive year as the GRESB 'Global Solar Power Generation Sector Leader' with the maximum 5 star rating is a testament to our ESG effort and helps us build on our reputation as a strong business and a trusted partner.
The Sonnedix Sustainability Academy has set out to drive interest among youths in the renewable energy landscape; can you tell us what the intended outcomes of the academy are? And, have there been any unexpected or surprising outcomes?
With the latest IPCC report undeniably linking climate change to human activity and the global discussions around the emergency of combating climate change through increased ambition and decisive action at the very recent COP26 it has never been so important to raise awareness around climate change and inspire innovation in energy and other industry sectors.
Through our Sustainability Academy we want to inspire the problem solvers of tomorrow to overcome the challenge of climate change and to raise awareness of solar energy and sustainability topics. Being a solar power producer, we are in a unique position to be able to educate about climate change, solar energy and its role within the wider energy transition. We want to use that knowledge and competence to give back to the communities in which we operate and to help raise a generation of much more eco-conscious citizens. In 2020, we set ourselves an ambitious target to reach 100,000 learners over three years, ie by end of 2022.
We had not anticipated that there would be so much need amongst educators for support and additional resources to enable them to teach about this important topic and help them make their schools "greener". This further reinforced our commitment and passion to equip teachers with relevant information, materials and tools to bring sustainability into their classrooms.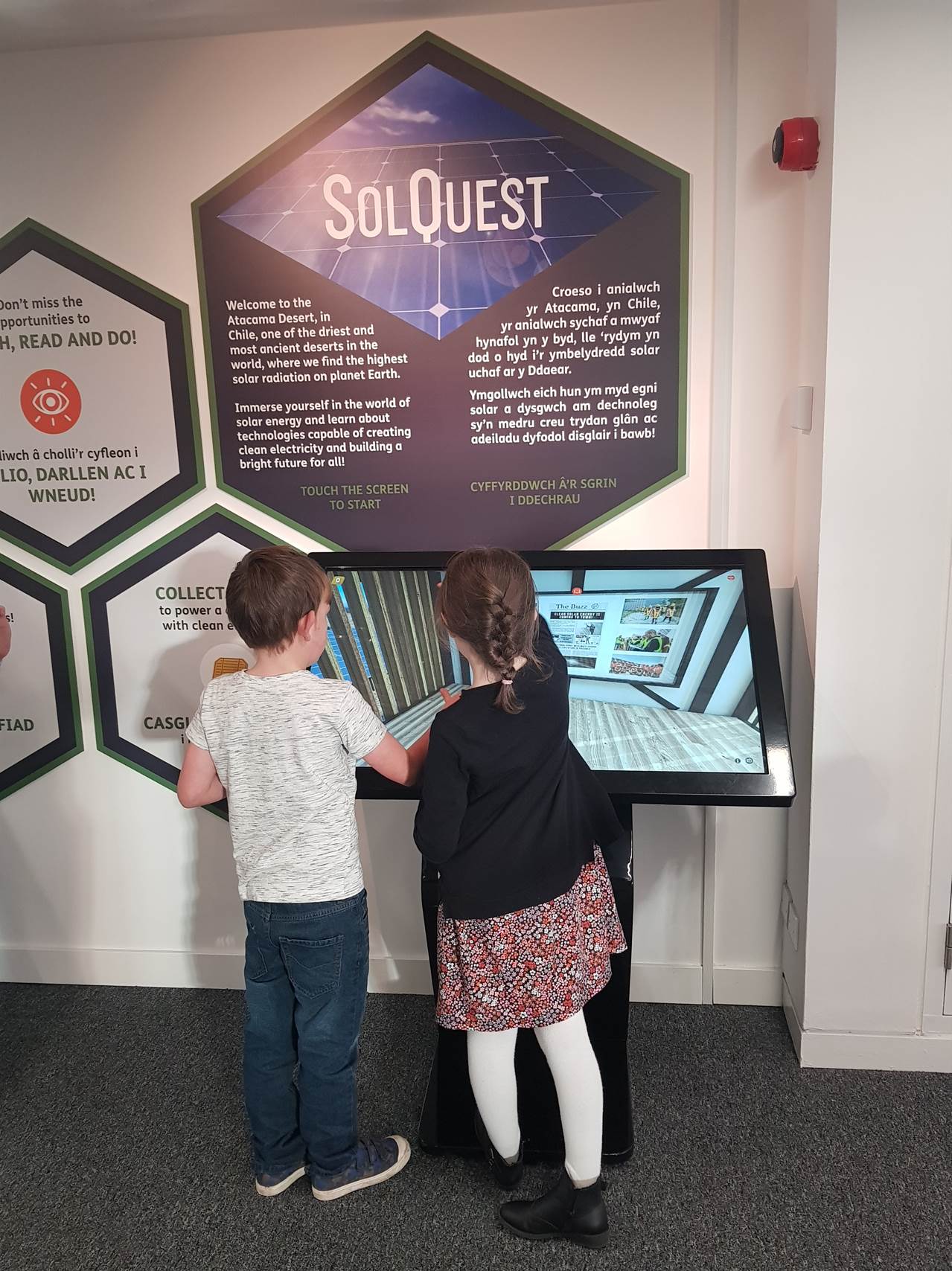 The 'traditional' energy industry and engineering world are both heavily male-dominated sectors. Inevitably, this leads to gendered perspectives on solutions. How does Sonnedix seek to challenge and overcome the status quo?
Through making our team more diverse and achieving gender balance at all levels, from providing equal employment opportunities to addressing gender pay gap. In our drive to be a more diverse and inclusive company, 2020 saw the development of our EDI (Equity, Diversity, and Inclusion) policy and manifesto documents that set out our commitment to diversity and made clear the roadmap ahead concerning our culture, our team and our partners. We promote EDI  in the workplace through the development of an EDI framework encompassing our policies, training provision, communications, employee engagement, inclusive management practice and monitoring.
Amongst other EDI goals, we have set ourselves a goal of 40% of hires in 2020 to be women. The goal was very challenging given that women are a minority of the talent pool in nearly all functional areas and this representation also varies by geography – sometimes with women representing under 20% of the talent pool. As such, this has involved a complete review of all aspects of the recruitment process from defining roles to onboarding. The goal of 40% women hires was exceeded in 2020 with 47% of new joiners being women. So far, in 2021, more than 50% of our new hires are women. These efforts have been recognized externally, as we received the at Solar Power Europe's Summit, in March 2021.
An example of fostering EDI on our project is the Sonnedix Atacama Solar project in Chile where we appointed a designated "Women's Champion" and developed a project-specific Gender Action Plan to encourage female participation. This resulted in 17% of the total workforce employed during peak construction being women and sourcing goods and services from a number of women-owned local businesses throughout the construction.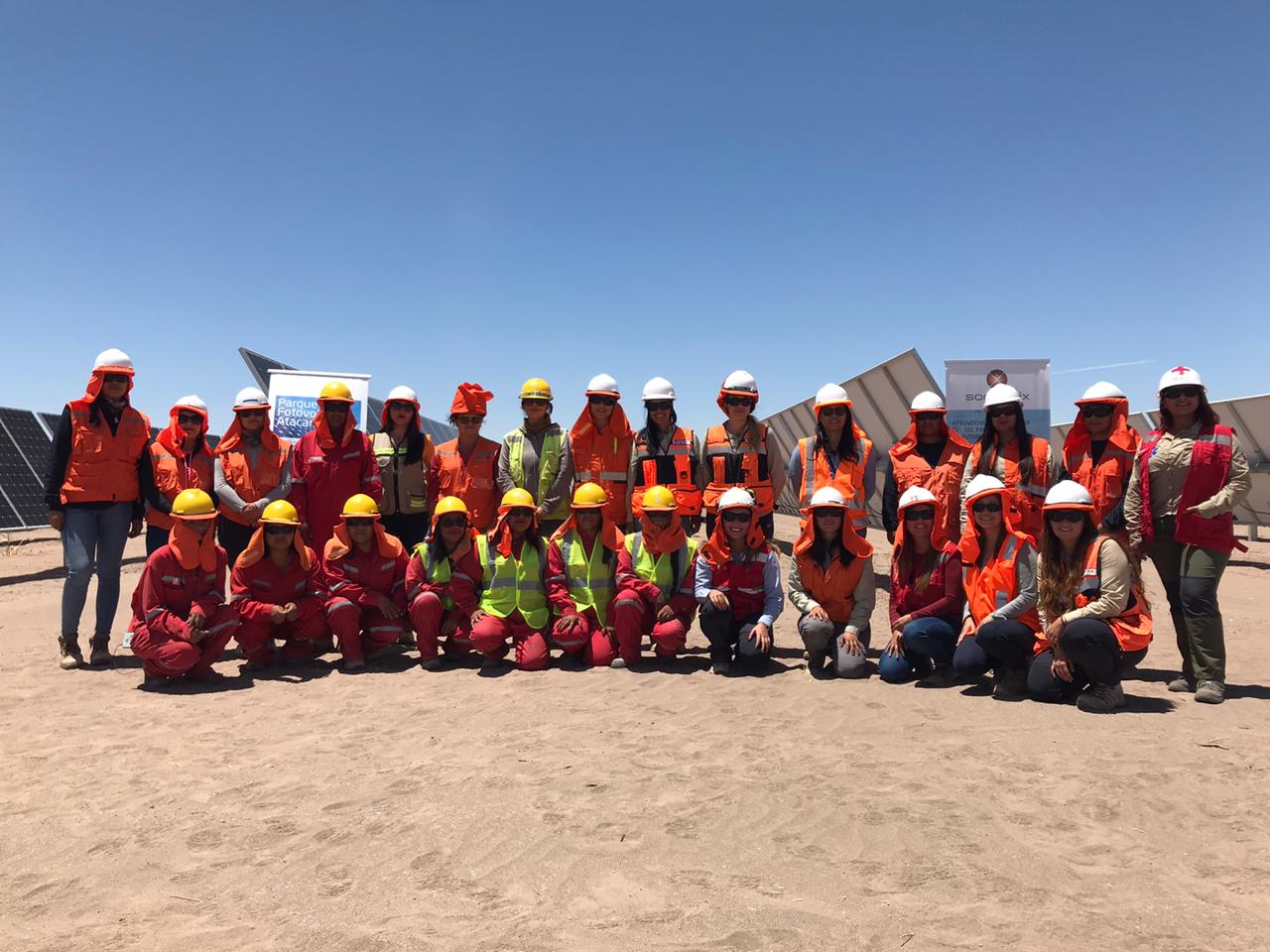 Sonnedix by its nature accomplishes many environmental goals within the "ESG" spectrum, but clearly, the social element drives many of the company's decisions. From a management perspective, how does Sonnedix merge these social actions with their commitments to shareholders to maximize profit incentives?
Our focus is not just on managing ESG risk and ensuring regulatory compliance. Our management recognises that ESG contributes to creating a sustainable competitive advantage through many avenues such as increased access to financing and green and sustainable lending; better employment satisfaction, motivation and engagement; improved reputation, cost reduction through greater resource efficiency, enhanced investment returns, amongst others, which all lead to an improved competitiveness and value for our shareholders.
Travel restrictions as a result of Covid have inhibited access to investors, financiers and potential project partners from accessing viable projects. At a time where it is crucial to fill the renewables-funding gap, how has Sonnedix overcome this barrier and continued to provide access to financiers/investors?
As with many other aspects of our life, COVID has pushed our company in ways we could never have imagined and has emphasized the importance of ESG in building a resilient business. An example of using restrictions imposed by COVID and turning them into an opportunity is our strategy to meet our ambitious educational target. With the rapid shift towards digitalisation in education and following the difficulties of teaching during the COVID-19 pandemic, we pivoted from the standard presentation format towards immersive digital technology to make solar available to everyone, anytime, anywhere. This has been achieved through the development of , a virtual learning experience that takes the visitor on a journey through the Sonnedix Atacama Solar plant in Chile, one of the largest solar photovoltaic plants in the country.
Participants in this quest interact with different parts of the solar plant, learning about how energy from the sun is harnessed and transformed into clean electricity to power the nearby communities. Participants collect tokens along the way to complete the quest and power an imaginary town with 100% renewable energy. The experience gives visitors of all ages a great insight into how renewable energy works and the solutions it offers to climate change; inspiring the problem solvers of tomorrow to build a bright future for all.
SolQuest has already been launched/exhibited in several science museums across the UK, as well as a network lunch during COP26, and we are looking to launch it in our other countries of operation early next year.
Covid has revealed how crucial developing the 'social' aspect within businesses, as they can have wide-reaching impacts. In this regard, Sonnedix appears to have been spending profits to help others. Would you tell us more about your "Give It Up for Covid-19 Relief" project and what it has achieved?
To help those most vulnerable within our communities during the first months of the pandemic, we designed a donation campaign mirroring our previously successful 'Give it Up for Puerto Rico' campaign for Hurricane Maria relief.
The donation contributed by employees was matched by Sonnedix to bring a total of EUR 130,000 to fund relief projects in all countries of operation. The employee-raised funds were used for local emergency relief (supporting the local hospitals/Red Cross organisations or partnering with food banks and services delivering food to the elderly and to families in low-income areas), the company matching element was used to partner with schools in impoverished areas near our offices to provide laptops and remote learning support to students. The campaign is a great example of putting our value 'Do the Right Thing' into practice and impacted over 6,000 learners and provided over 300,000 meals to those most at need, among other benefits.
You might also be interested in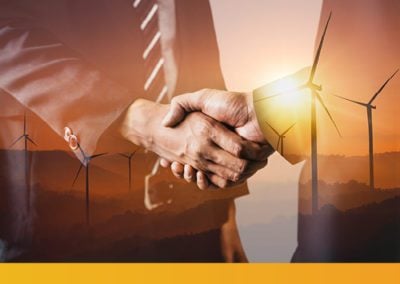 An indicator of sectoral strength has often been the quantity and value of M&A activity over an annual period, providing a sense of capital inflows and corporate interest in developing markets. The renewable energy sector has enjoyed year-on-year growth in M&A deals for the past decade, with a slight and expected dip in early 2020. read more