Executive Interview
Q&A: Tasha McCarter, Vice President of Solar Engineering, RWE
Published 18 April 2023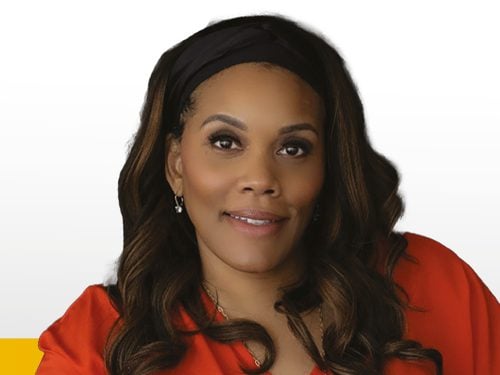 Q. What does your job as Vice President of Solar Engineering at RWE entail?
My role as Vice President of Solar Engineering at RWE renewables entails leading a team of engineers to develop and support the construction of utility-scale solar plants. The development engineering team works with our project developers, GIS team, interconnection team, and Preconstruction team to determine the buildable area of a site. My team also works to optimize a layout and determine how much energy a site can produce. Once a project moves beyond the early development stage into the design and Construction phase, my team will work with the engineers of record to design the system and work with the builders to effectively construct a system. We aim to ensure that our projects are built with high quality, on time, and within budget. As of March 1st, my role has changed to Vice President of Project Engineering. My responsibilities are the same, except I am now responsible for technical delivery of Utility Scale Wind, Solar, Battery Storage, and Green Hydrogen power plants.
Q. What did you study at university, and do you believe that helped with the career path you have chosen?
I received a bachelor's degree in Electrical Engineering and a Master's in Business Administration, and I'm currently wrapping up an Executive Education Chief Technology Officer program. I would say all of my education has contributed to my career path. My degree in engineering has been focused on power systems, which gave me the technical background to participate in the power sector and, ultimately, renewables. My MBA gave me the business and leadership skills needed to move into an executive position. More specifically, I learned about finance and strategy, which has helped me tremendously as I seek to create an impact within my current organization. Finally, my executive education has given me even more strategic insight into scaling a business while incorporating innovation and technology.
I believe that the energy transition will be achieved by carbon avoidance, carbon reduction, and carbon removal. Software coupled with Hardtech will help us reach the ambitious goals needed to reverse the impacts of climate change.
Q. You have said that you are a ClimateTech advocate. What role do you think ClimateTech has in the energy transition?
I believe that the energy transition will be achieved by carbon avoidance, carbon reduction, and carbon removal. Software coupled with Hardtech will help us reach the ambitious goals needed to reverse the impacts of climate change. For instance, technologies that improve the modernization of our transmission grid will help with the delivery of renewable energy to demand centers. Another example would be technologies that improve battery storage durations, reducing renewable intermittency and providing stable baseload power. There are many other ways that technology can be used to improve our ability to transition to new sources of energy, but more importantly, stem the effects of climate change.
Q. You were a director at Black Women in Science and Engineering (BWISE), can you tell us more about that and why you think an organisation like that is important
Organizations like BWISE are important because it helps galvanize the voice of a community that historically has not had one. According to a 2022 World Economic Forum Report, women comprise 20% of the Global Engineering workforce. In the US, women comprise 27% of the Engineering workforce, with Black women representing a 4% share of the workforce. As a Black Woman, I can attest to the challenges we face in the industry and how easy it is for us to be isolated and ignored. BWISE is unique in that this organization gives a voice to mid and senior-career women who are likely to have persevered for years and likely can hire, coach, and train the next generation of young Black women in the field.
Q. Can you discuss your thoughts on diversity and biases faced by women working in STEM?
There are several studies and reports written on Bias that push Women out of STEM. The following graphic is from a March 2015 HBR Article. From my experience and perspective, the Prove it Again Bias is the most relentless and exhausting. Prove it again Bias is when you have to continuously prove yourself in every new environment or with every new interaction. Black women are likelier to have our successes and expertise discounted and questioned. Over my lengthy career, I have learned to spot those with this Bias and quickly disarm these people.
About Tasha McCarter
Tasha is passionate about climate change and issues that impact women and people of color. Her life work includes investing over 10 years in the Renewable Energy industry with an emphasis in Power Systems. Prior to that she spent over 15 years in Business leadership and electrical engineering/technical roles. Tasha is currently the Vice President of Solar Engineering at RWE Renewables, where her responsibilities include leading the design and development of Utility Scale Solar Plants and Substations. She is a licensed Professional Engineer in six US States and a certified Project Management Professional.
In addition to her professional experience, Tasha serves in various advisory capacities including as Board Member of Calculated Genius, Board Member of Austin Urban Tech Movement and Advisory Board Member of CELI EDICT (Empowering Diversity in Clean Tech) Program. Tasha is a CELI (Clean Energy Leadership Institute) Fellow and CEBN (Clean Energy Business Network) Maria Telkes Fellow.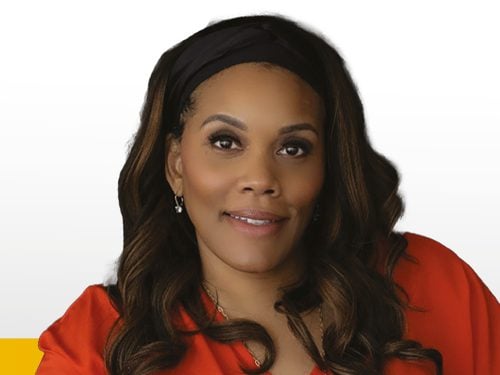 You might also be interested in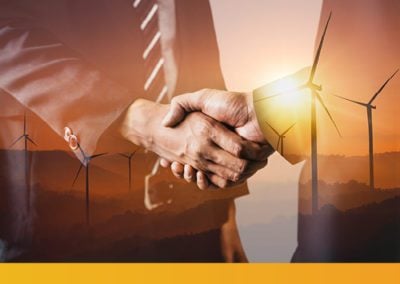 An indicator of sectoral strength has often been the quantity and value of M&A activity over an annual period, providing a sense of capital inflows and corporate interest in developing markets. The renewable energy sector has enjoyed year-on-year growth in M&A deals for the past decade, with a slight and expected dip in early 2020. read more