ON-DEMAND WEBINAR
What has Biden achieved and what does this mean for investment into clean energy in the USA?
22 March, 2022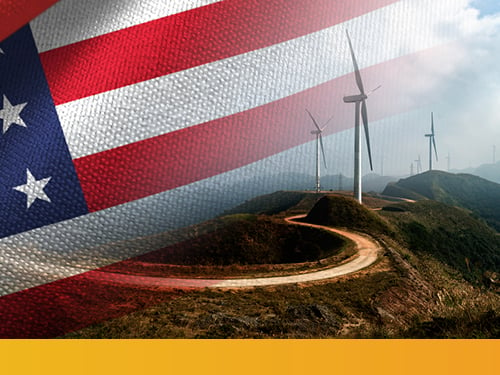 President Biden's administration has taken a radically different path to his predecessors, pushing for a nationwide infrastructure plan that seeks to rapidly introduce clean, green alternatives across US society. Despite entrenched partisan approaches to US politics, the bill reflects a cross-party awareness that the US must modernize their ageing infrastructure. The Bipartisan Infrastructure Law sets out $550 billion to be used to accelerate the uptake of clean energy and development of new technologies, and begin to challenge China and Europe as the global leader in this sector.
As we pass the first year of Biden's administration, we asked a panel of experts – what has President Biden achieved and what does this mean for investment into clean energy in the USA?
Key discussion points:
Understanding the status quo of the Bipartisan Infrastructure Law and the next stage of progress
$550 billion ready to be deployed – who will see the greatest benefits?
Is this capital sufficient to challenge Europe and China as clean energy leaders?
Where will be the areas of greatest investment growth in clean energy sector?
Have renewable generation technologies reached their floor price, or is there space to become even cheaper? (Solar PV/Onshore/Offshore Wind) And what does this mean for the comparative LCOE?
What are the major constraints limiting investment into clean energy?
What can the administration still achieve to facilitate clean energy investments in the US?
Fill in the form to access the webinar recording
Matthew Marino
Chief Executive Officer, Galehead Development
Matt co-founded Galehead in 2016 and serves as the Chief Executive Officer. Matt's responsibilities include establishing business and market strategies, managing the project development team, and leading commercial activities. Matt has led Galehead's development financing and activities that have produced a 4 GWac development pipeline across 30 states and as well as 1+ GW of transactions with our Downstream Partners. From 2009-2016 he held roles in government affairs, development strategy and power origination at First Wind and Brightergy with the opportunity to contribute to successful wind and solar projects across the United States.
Sara Chamberlain
Managing Director, Energy Foundry
Sara Chamberlain has worked in the energy and environment sector for nearly a decade, with a core focus on helping energy startups develop commercialization strategies. Working at the intersection of technology and entrepreneurship is a personal passion.
She currently leads Energy Foundry's investment activity and maintains an active role with each of the firm's portfolio companies. Prior to joining Energy Foundry, Sara co-managed the government advisory practice for clean technology startups at Wilson Sonsini Goodrich & Rosati, where she successfully led multiple teams through more than two dozen federal and state grant and loan applications, including over $300 million in research grants, loans and guaranteed loan funding. 
Dr. Mona Dajani
Partner & Global Head of Energy Group, Pillsbury Winthrop Shaw Pittman
Mona Dajani serves as a lead lawyer in complex mergers, acquisitions, dispositions, financings and project development transactions involving energy and infrastructure facilities in the United States and around the world. She is the global co-leader of the firm's Energy and Infrastructure Projects Team and also leads the Renewable Energy practice which covers clean energy, clean energy technology, hydrogen and sustainable finance.
Mona focuses her global practice on project finance, corporate finance, mergers & acquisitions, sustainable finance, portfolio acquisitions, tax equity, construction and/or restructuring for government and private clients involving energy and infrastructure projects. In her over 20 years of practice, she has led numerous financing and acquisition/disposition and project development transactions involving solar, wind, hydrogen, hydroelectric, geothermal, biomass, waste to energy and Net Zero disruptive technology, such as connectivity, autonomous driving and e-mobility, as well as gasification, transmission lines, and oil and gas pipelines.
Jerry Polacek
MD and Group Lead - Clean Energy and Infrastructure, TortoiseEcofin
Mr. Jerry Polacek co-founded TortoiseEcofin's private renewable energy investment business in 2016 and serves as the managing director and group lead. At Ecofin, he has co-led the IPOs of a London Stock Exchange listed fund and a NYSE listed fund where he serves as a portfolio manager for private renewable infrastructure investments.
Mr. Polacek has 24 years of experience, including 20 years of principal investing experience. Previously, he was a co-founder of Energy & Infrastructure Capital LLC (EIC), a private debt investment firm, where he served as chief executive officer and chief investment officer from 2014 to 2016. Prior to forming EIC, Mr. Polacek was a managing director at GE Capital, Energy Financial Services (GE EFS), where he held various leadership roles focused on private equity and credit investment in the global energy infrastructure sector since joining in 2001.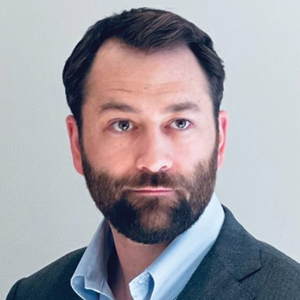 Aaron Klein
Managing Director - Utility, Power & Renewable Energy, KeyBanc Capital Markets
You might also be interested in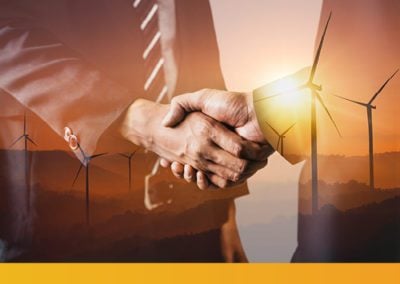 An indicator of sectoral strength has often been the quantity and value of M&A activity over an annual period, providing a sense of capital inflows and corporate interest in developing markets. The renewable energy sector has enjoyed year-on-year growth in M&A deals for the past decade, with a slight and expected dip in early 2020. read more