ON-DEMAND WEBINAR
Will low-carbon hydrogen will be the silver bullet in APAC?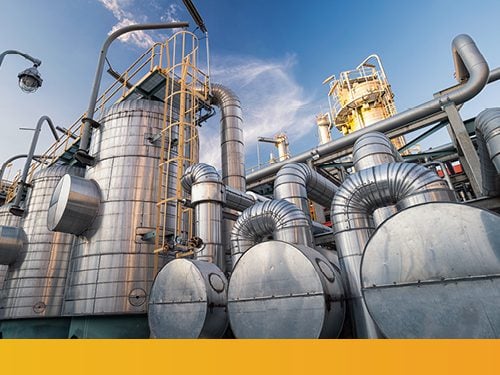 The 'Hydrogen Hype' is well and truly underway, with many calling hydrogen the silver bullet. Low-carbon hydrogen has the potential to be a main driver of the transition to net-zero in APAC and play a key role in the transition of the energy sector, heavy industry, transport, heating and in energy storage. Governments in the region have made a variety of commitments to low-carbon hydrogen including China (which has really cranked up investments into hydrogen), Malaysia, Singapore, Japan, Australia and more but what do these really mean and what's next? A clear policy will be key in making the hydrogen economy a reality and attracting investment from local and international players.
In this webinar, we will hear from a panel of industry experts who will be discussing what's next to make low-carbon hydrogen the silver bullet. Discussion points include:
What are governments and regulators doing about low-carbon hydrogen in the region?
What policies do investors, clean energy players and utilities need from the government?
How can international investors enter the market?
What is the role of low-carbon hydrogen in heavy industry and transport? How to ensure supply and demand are stimulated?
Fill in the form to access the webinar recording
Fangfeng Xiao
Investment Director, CNIC
Currently, Fangfeng Xiao is working as Investment Director of CNIC, a Chinese state-owned investment company focusing on energy, manufacture, infrastructure and technology. Previously, he was Head of Clean Energy Development for Sinochem Group, focusing on Hydrogen Industry development and investment, including hydrogen generation, fuel cell and application, and hydrogen retailing. Fangfeng holds an MBA degree from Peking University and is active in several community organizations in the Hydrogen industry based on investment and industrial experience.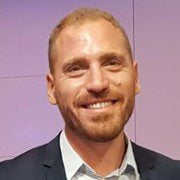 Mathieu Geze
VP Asia, HDF Energy
Mathieu is VP Asia at HDF Energy, a french Independent Power Producer dedicated to the generation of clean, firm and stable power. Mathieu has over 12 years of experience in Renewable Energy through various positions within IPP, EPC and key supplier companies.
Prior to joining HDF Energy in 2018, Mathieu managed the development of the North African and East European subsidiaries of a French developer and EPC. Then for 4 years, Mathieu was Business Development Manager at ArcelorMittal Exosun. Mathieu holds two master's degrees in Law and Business Administration.
Michael Sheng
Principal Investment Officer, IFC
Michael is a Principal Investment Officer at Global Infrastructure and Natural Resource Group of International Finance Corporation, a member of the World Bank Group. He is the Team Lead for IFC's Oil & Gas business for both Asia Pacific region and South Asia region. Michael has been with IFC for over 15 years and has worked extensively on energy and infrastructure projects in the emerging market across Asia, Africa and Latin America. Michael holds an MBA from Kellogg School of Management, Northwestern University.
Michelle Robson
Associate, AP Ventures
Michelle Robson is an Associate with AP Ventures focused on investment, portfolio management and management of the Fund's portfolio construction and is a director on the board of Starfire Energy, and an observer on the board of Amogy, HPNow, Hydrogenious LOHC Technologies and HyET Hydrogen. Michelle has extensive experience in early stage investment and business development, commercial strategy creation and implementation and new and innovative deep tech and digital technologies.
Prior to AP Ventures, Michelle held a number of group and commercial strategy roles within Anglo American including establishing and leading Anglo American's first digital and innovation function. 
Philip Jones
Commercial Director, InterContinental Energy
Philip is currently leading Intercontinental Energy's (ICE) strategy to commercialize their portfolio of +100GW green hydrogen/ammonia projects. Prior to joining ICE, Philip has worked for the past 20 years for TOTAL in trading and commercial roles covering gas, LNG, power and renewables. He has a deep knowledge of energy markets as well as developing and commercializing large scale energy projects.
Philip spent the last 9 years in Singapore as TOTAL's Vice President of business development for gas, renewables and power in Asia/Australia. In this role, Philip set up TOTAL's electricity trading and retail business in Australia as well as led TOTAL's LNG to power business development activities. Philip was the project director for TOTAL's 1.2GW LNG to power project in Myanmar as well as led their work on a 1.7GW LNG to power project in Indonesia. Prior to moving to Singapore Philip was based in London where he established TOTAL's global portfolio of emissions reduction projects (CDM) under the Kyoto protocol with projects spanning the middle East, Asia and Africa within the gas, wind and solar sectors.
Dan Feldman
Partner, Shearman & Sterling
Dan Feldman is a partner at Shearman & Sterling, an international law firm. Dan is based in the Middle East and leads the firm's global hydrogen industry team, comprising partners from Europe, the Middle East, Asia and the Americas. Dan is currently advising NEOM on a joint venture with ACWA Power and Air Products to develop a $5 billion green hydrogen-based ammonia production facility in Saudi Arabia, the first green hydrogen megaproject in the world to commence construction. This megaproject will establish the Middle East as a major exporter of renewable energy to the rest of the world. The team is also advising on the world's largest blue hydrogen / ammonia megaproject, the largest green hydrogen projects in the USA, a green ammonia export project in North Africa, and on the drafting of the world's first hydrogen-specific legislation.
You might also be interested in