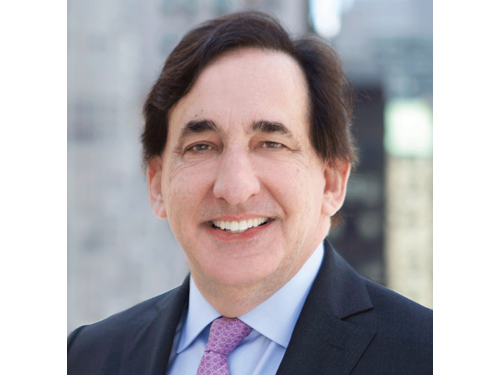 Anthony Gordon
Partner, AVAIO Capital
Tony Gordon, a founding partner of AVAIO Capital, has 25+ years of proven expertise in executing investment strategies in energy and infrastructure. He has concluded numerous transactions across the entire value chain and relevant capital structure(s) for private and institutional investors culminating in: physical asset acquisition; joint-ventures, mergers and divestitures; recapitalizations; commodity and environmental risk management; as well as combinations of economic/capital structure and physical asset/portfolio optimization.
Tony has successfully built numerous multi-billion dollar global "platform" investment vehicles targeted at: energy transition/low carbon; low carbon data centers and industrial water treatment; the LNG value chain; and carbon emissions origination/externality risk management. Additionally, he has created successful physical energy asset optimization/risk management business platforms both in the US and Europe as well as successfully invested in energy transition technologies at varying stages of marketplace adoption (eg, CCS; Biogas; WTE; on-shore and off-shore Wind; Solar; Energy Storage; Geothermal, etc.)
Prior to co-founding AVAIO in 2018, he was a Managing Director, Energy & Infrastructure at Och-Ziff for 12 years, where was a senior member of the team focused on illiquid asset investing – creating a large portfolio of real assets in North America, Western Europe and the Middle East. He also represented Och-Ziff as a Board Member/Director of numerous portfolio companies.
Prior to Och-Ziff Tony was a Managing Director at Goldman Sachs — during his 9-year tenure, he founded their European Power and Natural Gas activities, and was co-founder of their North American Merchant Power business (eg, Constellation and Orion). He was a principal in the US's first emissions merchant firm (AER*X, 1991-1993) and was a corner stone investor/long-term board member at both Climate Change Capital and Blue Source. He has also held positions at Salomon Brothers (1984-1989).
Tony has spoken at a myriad of industry and regulatory conclaves across the globe, including, numerous COPs (Paris, Lima, Bonn, Glasgow). He has often been an "on-call" expert for senior government officials and c-suite executives challenged by the business issues associated with climate change. While at Yale, Tony was a Sussman Fellow at the Overseas Private Investment Corporation. Additionally, Tony has been a long-board member of several sustainable finance initiatives (Yale Initiative on Sustainable Finance, Nobel Sustainability, GRESB, etc.). In 2019, he was appointed a member of the inaugural IHS Markit Global Carbon Index Advisory Committee. He has received numerous awards and recognitions during his career including, Goldman Sachs's Deal of the Year Award (first time awarded outside of investment banking).
Tony received a BA from Amherst College and an MS from Yale University- School of the Environment.