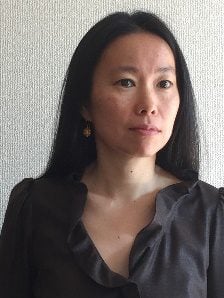 Cecilia Tam
Head of Programmes, Clean Energy Finance and Investment Mobilisation (CEFIM), OECD
Cecilia Tam heads up the new Organisation of Economic Co-operation and Development (OECD) Clean Energy Finance and Investment Mobilisation (CEFIM) Programme. Prior to taking up this role, she held a number of leadership positions at the International Energy Agency including Acting Head of the Energy Technology Policy Division, Head of the Energy Demand Technology Unit and Special Advisor to the Executive Director since first joining the agency in 2006.  Cecilia was also responsible for the development of the IEA's Energy Technology Roadmaps Programme and is an expert in clean energy finance, energy efficiency, energy technology deployment and innovation.
Between 2015 and 2017, Cecilia was Special Advisor at the Asia Pacific Energy Research Centre (APERC) in Tokyo where she was responsible for managing APERC's research programme and leading the development of the APEC Energy Demand and Supply Outlook.
Cecilia began her career as a Financial Analyst in Chile before moving to Dresdner Kleinwort Benson. In her role as a Senior Equity Research Analyst covering Latin American utilities, she has worked on numerous privatisations and equity offerings. Cecilia holds a Bachelor of Arts Honours degree in Economics and Art History from Queen's University in Canada and a Master's degree in Industrial Economics from Université Paris-Dauphine.
Cecilia Tam, Head of Programmes, Clean Energy Finance and Investment Mobilisation (CEFIM), OECD will be speaking at the Energy Capital Leaders Assembly, 13 November, Paris.