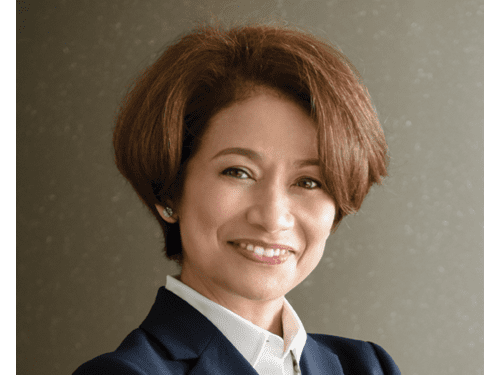 Emeliana Rice-Oxley
VP of Global Exploration, PETRONAS
Emeliana Rice-Oxley is the Vice President of Exploration responsible for PETRONAS global exploration business and geoscience function based in Kuala Lumpur, Malaysia since April 2016. She served as the Senior General Manager and Vice President of Exploration Malaysia at PETRONAS since June 2012.
She started her career as a biostratigrapher with Shell more than 25 years ago and since then, held numerous technical and managerial roles in Upstream in Shell. Her experience covers regional geological studies, prospect maturation, exploration drilling, appraisal & field development, resource maturation as well as exploration portfolio, strategy and business planning in Malaysia and Asia Pacific region, Central North Sea, deepwater Brazil and Onshore US and Latin America.
She serves as a Director of PETRONAS Gas Berhad and PETRONAS Management Training Sdn. Bhd. She is a member of the Geological Society of Malaysia, Society of Petroleum Engineers and a strong advocate and champion of Upstream PETRONAS Leading Women's Network.
Emeliana holds a degree in geology, from the University of South Carolina, USA. She is also a graduate of the Advanced Management Program from the Harvard Business School.
Emeliana will be speaking on the MOVING TOWARDS PRODUCTION – UPDATE ON OFFSHORE BLOCKS & PROJECTS panel at the 2020 Mexico Assembly
Download the full agenda for more information.