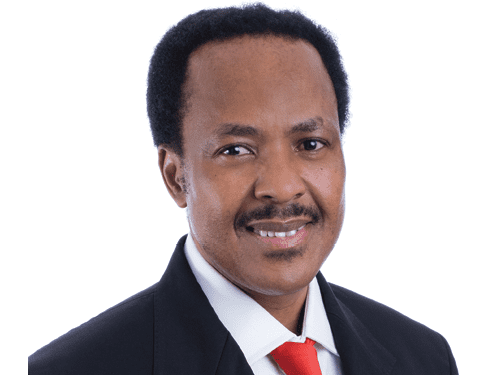 Jacob Modise
Chairperson, Nersa
Jacob Modise was appointed Chairman and Part-Time Regulator Member of the National Energy Regulator in South Africa (NERSA) in 2014. He spent nine years as a director on the board of Eskom beginning in 2001 and was also a director on the board of EDI Holdings. He spent the mid-nineties as a full-time employee at Eskom heading up the corporate finance unit where he was involved in modelling and analyzing strategic restructuring initiatives of the sector, major local and international capital investment projects, and international mergers and acquisition opportunities.
Mr. Modise is also involved in associated industries, having been appointed in 2015 by the Ministry of Water and Sanitation as the Deputy Chairman of the Trans-Caledon Tunnel Authority (TCTA), a state owned entity responsible for local and cross-border bulk water infrastructure, including water supply to energy utilities.
Mr. Modise is an established entrepreneur who has grown Batsomi Investment Holdings, a company he formed in 1998, from a small company holding hotel interests in South Africa into a well-diversified industrial group with interests in the industrial, technology, defense, motor, hospitality, power and healthcare industries. The group has partnered with some of the leading global companies in the various sectors in which it operates and has been able to add significant value to their local operations.
Mr. Modise's academic qualifications include a Bachelor of Commerce and a Bachelor of Accountancy from the University of the Witwatersrand; a Chartered Accountant professional qualification from the South African Institute of Chartered Accountants and the Public Accountants and Auditors Board; a Masters of Business Administration from the Wits Business School; Advanced Management Program from Sanford: Global Utilities Institute; and Advanced Management Programs from Harvard Business School.
In his early career, Mr. Modise was the Chief Executive Officer of the Road Accident Fund, a public entity providing statutory motor vehicle personal injury insurance, for six years. This followed seven years at Johnnic Holdings Limited, a telecommunications, media and entertainment group listed on the JSE Securities Exchange, where he served initially as its Finance Director and later as the Chief Executive Officer. He was Financial Manager at Teljoy Limited, the then JSE listed television rental and cellular phone service provider; spent two years as Financial Planning Manager at the JSE Listed mining group, Johannesburg Consolidated Investment Limited; and three years at the international auditing firm, Deloitte & Touché as an auditor.
He has served on the boards of listed companies including MTN, Premier Foods, M-Net, SuperSport, Times Media Limited, Tsogo Sun; regulatory bodies including the Independent Regulatory Board for Auditors (IRBA) and the South African Institute of Chartered Accountants (SAICA); other state-owned entities including the Land Bank, Blue-IQ, Automotive Supplier Park and Innovation Hub; and educational institutions including the Wits Business School Advisory Board (WBS).
Mr. Modise's current board directorships include ArcelorMittal and Altron. He is a trustee of the Nelson Mandela Children's Fund (NMCF).