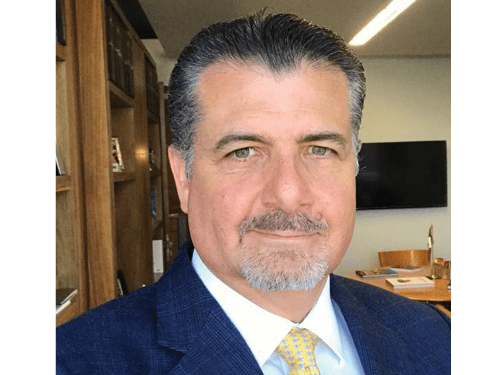 Leopoldo Alarcon
CFO, Peñoles
Education:
EXEC. MBA, ITAM, Mèxico
MBA, Arizona State University (ASU), Phoenix, AZ, USA
Diploma in Finance, ITAM, Mèxico (1989)
Programa Integral en Direcciòn Estratègica (PIDE), ITAM, Mèxico (2001)
Bachelor's Degree in Economics, Universidad Panamericana, Mexico (1982-1987)
Volunteer In-Site practical mining Executive Trainee, Peñoles´Unidad Proaño (World´s richest silver mine), Fresnillo, Zac, Mexico (summer 2003)
Career history:
1996 to date, Industrias Peñoles (Mining & Metals industrial Mexican Group); US$4 Bn consolidated annual sales (2016)

June 2008 to date, Vice President, Finance & CFO
May 2005 to June 2008, Asst. VP, Head of Global Sales & Mktg., Torreòn, Coah., Mèxico
Feb 1996 – May 2005, Asst. VP, Financial Resources & Treasurer, Mexico City
Sep 1993 – Jan 1996, Director of Finance of Grupo Wyny (2nd biggest Mexican Tannery); US$45 Million annual sales (1993), Leòn, Gto., Mèxico
May 1993 – Aug 1993, Regional MD of Corporate Finance, Inverlat Casa de Bolsa (Stock & bond broker, Investment Bank), Leòn Gto. Mèxico
Jan 1990 – Apr 1993, Industrias Peñoles, Corporate Manager of Financing & Hedging, Mèxico City
Jul 1987 – Dec 1989, Valores Finamex (Stock and bond broker), Money Markets and Corporate Finance
1985 – Jul 1987, EMCOR Asesores (Financial Boutique), Administrative Asst.
Other:
Board Member of Industrias Peñoles, S.A.B. de C.V. and BAL HOLDINGS, INC.
Former Chairman of the Latinamerican Zinc Asociation (LATIZA), Lima, Peru
Member of the Beta Gamma Sigma of AACSB-Association to Advance Collegiate Schools of Business
Leopoldo Alarcon will be speaking on the 'OPPORTUNITIES IN THE BI-LATERAL MARKET: PROJECT DEVELOPMENT & EXECUTING PRIVATE PPAs' panel at the 2019 Mexico Energy Assembly
Download the full agenda in English or Spanish for more details.