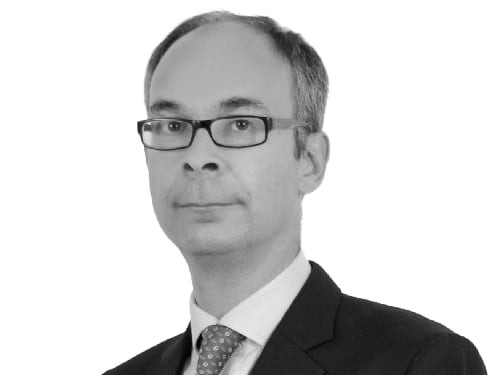 Marc de Saint Gerand
Executive Director, Structured Finance, SMBC
Marc has 20 years experience in oil and gas financing. He had the opportunity to build a strong understanding of the sponsor's objectives thanks to his work in the Structured Financed team of the Oil Major TOTAL. He then originated and led various arranging and advisory mandates.
Marc has a strong track record in managing schedules and critical paths for advisory projects, organising the due diligence process, advising on consultant selection and preparing and coordinating presentations to sponsor group steering committee. As a deal team leader on flagship transactions Marc has proved to be an efficient project structurer and a trusted financial modeller.
Marc joined from Standard Chartered Bank where he spent 5 years focusing on African and Middle-Eastern Reserves Based Lending and Project Financing. Marc started a City career in 2007 with Merrill Lynch Energy and Power M&A Team, where he was advisor to European Utilities on their external growth in Upstream Gas Projects. Prior to that Marc worked as an economist for TOTAL in Paris and in Doha.
Marc holds an MSc in Public Affairs from Sciences-Po and graduated from the HEC Paris School of Management (HEC). Marc regularly teaches Petroleum Economics at Institut Francais du Petrole (IFP School).