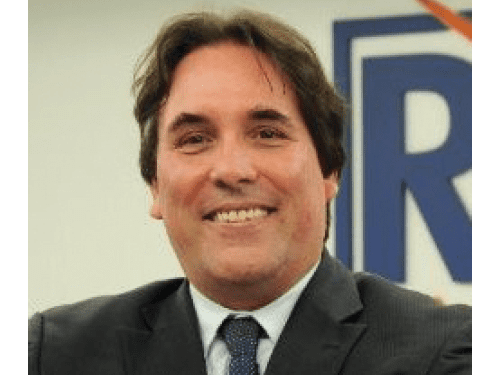 Marcos Meireles
CEO, Rio Energy
Marcos Meireles has a Bachelor degree in Electrical and System Engineering from PUC-RJ, a Masters in Engineering from PUC-RJ and an MBA from IBMEC-R. Marcos has lectured some MBA disciplines at academic institutions like FGV, UGF, UDESC and ESAG.
Marcos began his career in 1993 as an engineer at FURNAS, a major government utility, where he stayed until 1999.
From 1999 to 2004, Marcos was a senior consultant at Mercados de Energia/PSR, where he had the opportunity to work with a variety of power and gas projects, including exploration, transport and distribution of natural gas as well as generation, transmission and distribution of electricity in Latin America.
In 2005, Marcos joined Siglasul consulting firm as a project manager where he supported IDB in the main loan agreements for the private energy sector from 2005 to 2007 that accounted for more than US$500 million, conducted strategic energy market studies for VALE and support evaluation of the 2 major acquisition in the period (LIGHT for GP Investimentos / CMS Energy for CEMIG).
In 2008, Marcos started Enventure Partners, a boutique power developer, in Brazil as Country Manager, involved in private placement and development of a diversity of renewable and conventional power projects.
In 2010, Marcos created his own consulting firm (MDT Energia), which provides advisory services for development and construction of renewable and conventional power projects in Brazil.
Nowadays, he works as a CEO of Rio Energy, a premier renewable developer controlled by a Private Equity (Denham Capital). Under his management, Rio Energy has grown in a 4-year period from a company of 3 collaborators to almost 69. In the same period, Rio Energy has developed a portfolio of almost 500 MW of wind power plants with PPAs won in the Brazilian public auctions that are in operation (261.4MW) or under construction (223.25MW) and more than 2.0 GW of wind and solar projects under development, a total investment of around USD 1.0 billion.
Marcos is speaking on the Renewables energy project development in Brazil´s power market: doing business beyond auctions panel at the 2018 South America Energy Week