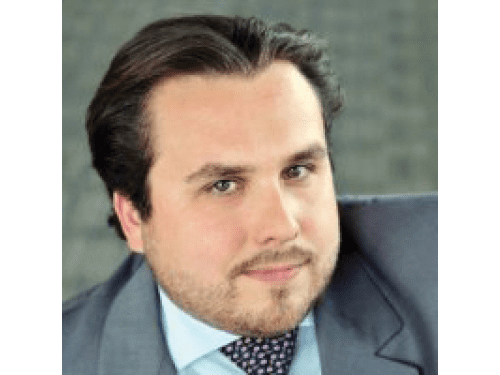 Miguel Peleteiro
Head of Oil & Gas, Americas, Duff & Phelps
WORK EXPERIENCE
Miguel Peleteiro joined Duff & Phelps in 2014 and is the Americas Head of Oil & Gas Corporate Finance. He currently advises major oil (NOCs and IOCs) as well as midstream companies in strategic and financial contexts, including non-core divestments, market entry strategies, restructurings and financing. Miguel started his career at Morgan Stanley's M&A division in London. After his tenure there, he decided to return to Spain where he joined PwC's Transaction Services Group, developing and acquiring strong knowledge of due diligence activities in multinational transactions, as well as post-deal integration processes. In 2004, he joined EY's Transaction Advisory Services Group and in 2006 co-founded Accuracy Spain, a corporate finance boutique, where he was a Partner.
Throughout his professional career, Miguel has worked in various sectors, and progressively specialized in Oil and Gas, covering all sub-sectors within the industry: upstream, midstream and downstream. Miguel developed research, analytic and negotiation skills by dealing with situations that involved both, financial and legal issues, including private disputes and governmental expropriations.
REPRESENTATIVE ENGAGEMENTS
• Appointed as advisor in the strategy and design of an action plan developed by a major Oil and Gas company against an African government due to the expropriation of certain assets, licenses, exploration and exploitation rights of unconventional resources and other businesses, owned by a local subsidiary of the Oil and Gas group.
• Evaluation of damages suffered by an LNG terminal as a result of the lack of volumes provided by its supplier, as well as the noncompliance of the supplier to a supply agreement signed between the parties.
• Appointed advisor and negotiator by a major Oil and Gas company, together with Venezuela's government, through the Ministry of Energy and the National Oil Company, PDVSA, in relation with the expropriation process of certain production assets as well as the development of a business plan.
• Appointed advisor by a major Oil and Gas company, in the context of Security Exchange Commission FCPA investigation for the violation of the Iraqi "oil for food" program.
• Carried out numerus Financial Due Diligences related to E&P assets (both Farm-in and Farm-Out processes) and acted as M&A process manager, coordinating all other advisors involved (legal, tax, HSE, etc.). Resulting reports were accepted by both parties (buyer and seller) and used as a supporting document in the negotiation phase.
• Appointed advisor to analyze the appropriateness of cost allocations and cash calls, assess work-in-progress costs, propose internal control improvements and prepare monetary claims and procedural findings for partnerin the context of an Exploration and Production Joint Venture.
• Valuation of several BUs of a major Oil and Gas company, both, from a reserve and a business valuation perspective, in the context of a production portfolio restructuring.
• Appointed financial expert by the lenders and the non-operating Partners in monitoring the investments carried out by the Operator, in relation to the construction of an LNG plant which represented over $3 billion in loans and over $7 billion in investments.
Miguel will be moderating the HOW TO GROW IN MEXICO – PARTNERSHIP & JV OPPORTUNITIES w/ PEMEX panel at the 2020 Mexico Assembly
Download the full agenda for more information.