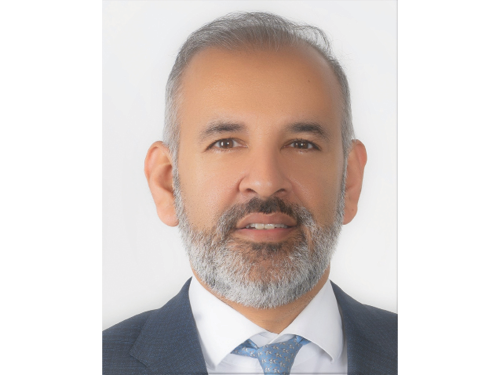 Mujeeb Qazi
Head of Energy, Infrastructure Department, Abu Dhabi Investment Authority
Mujeeb Qazi is the Sector Head of Energy Infrastructure for the Infrastructure Department. He is responsible, in collaboration with senior management, for developing and implementing investment strategy for the Energy Infrastructure business globally. This includes managing ADIA's existing portfolio of energy infrastructure investments, as well as working with team members to originate and execute new transactions. The energy portfolio has several investments in renewables, power generation as well as oil and gas infrastructure such as pipelines and LNG liquefaction.
With over 20 years of experience in the infrastructure sector, Mujeeb joined ADIA from Spectra Energy Corp. (Acquired by Enbridge – NYSE:ENB) where he was Vice President of Mergers & Acquisitions and led the Company's acquisition efforts in the natural gas, oil and liquids midstream sectors. Prior to Spectra, he was a Director at Deutsche Bank's Mergers & Acquisitions Group where he headed up
M&A for the North American Power & Utilities sector. Prior to Deutsche Bank, Mujeeb was a Director in Credit Suisse's Energy M&A group. Mujeeb also spent 3 years at KPMG where he had various roles in he accounting and tax groups.
Mujeeb has an MBA in Finance (with Distinction) from the Wharton School of the University of Pennsylvania, where he graduated as a Palmer Scholar. He also has a BSC in Accounting from the University of Virginia and has passed the CPA Examination in the State of Virginia.