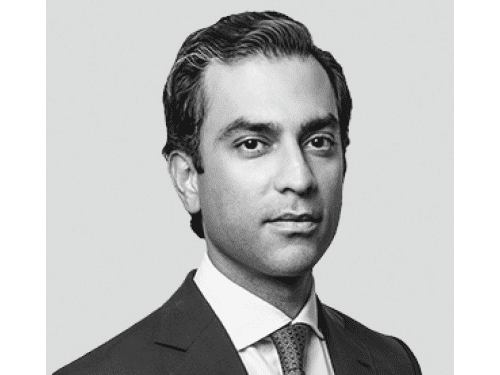 Mustafa Siddiqui
Sr. Managing Director, Private Equity EMEA, Blackstone
Mustafa M. Siddiqui is a Senior Managing Director in the Private Equity group. Mr. Siddiqui joined Blackstone in 2009 in the New York office and transferred to the London office in 2014, where he leads Blackstone's private equity investment activities across all segments of the energy & natural resources sector in Europe, the Middle East and Africa. Since joining Blackstone, Mr. Siddiqui has played an integral role in the execution of Blackstone's investments in Huntley & Huntley and Royal Resources, and led, through Siccar Point Energy, acquisitions of OMV UK and an interest in the Mariner oil field. Mr. Siddiqui serves as a Director of Siccar Point Energy and is a member of the Investment Committee for Blackstone Energy Partners.
Before joining Blackstone, Mr. Siddiqui was an investment professional at Springbok Capital Management, an Associate at General Atlantic, and a management consultant at McKinsey & Company.
Mr. Siddiqui received an A.B. in Economics from Harvard College, where he graduated magna cum laude, an A.M. in Regional Studies from Harvard University, and an M.B.A. with High Distinction from Harvard Business School, where he graduated as a Baker Scholar.