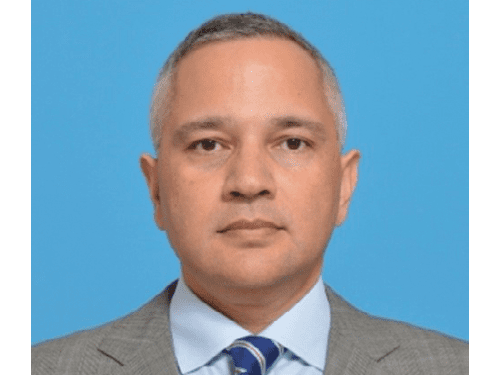 Sean Rodrigues
Country Manager – Japan & General Manager Marketing and Business Development, Oil Search
Sean C. R. Rodrigues is Country Manager – Japan & General Manager Marketing and Business Development for Oil Search.  Based in Tokyo, Japan Sean's key accountability is to represent and facilitate Oil Search's marketing, trading, LNG shipping and business development activities in the Asia Pacific.  Sean joined Oil Search in early 2018.
Previously Sean worked for Woodside Energy (2003-2018) with his last role as Country Manager Japan & China.  He was a Board Director on several companies including Woodside Energy Trading (Singapore), Woodside Energy Shipping (Singapore) and Woodside Energy USA.
Sean has extensive commercial experience in many Asia Pacific markets including Chile, India, Myanmar, Taiwan and Thailand.
Sean has been active in representing the broader business community including as Chair of Australia New Zealand Chamber of Commerce (2007) and Chair of Australian Chamber of Commerce in Korea (2009-10).
Sean previously worked for the Australian Department of Foreign Affairs and Trade as a diplomat (1993-2003) serving in Papua New Guinea and the Republic of Korea.
Sean graduated from the University of Western Australia with a Bachelor of Economics and a Master of Economics (majoring in International Trade and Finance).
Sean is married with two children.